5 Reasons Shinsuke Nakamura Will Never Win The WWE Title
If you try and fix something that isn't broken, you break it!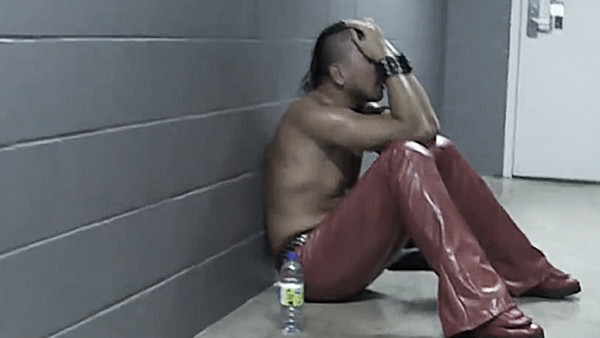 They say good things come to those who wait, but so far the anticipation and build up to Shinsuke Nakamura's WWE main roster run has been way better than what's actually happened.
Captivating a new audience from the get-go in NXT, 'The King Of Strong Style' looked like living up to the hype cultivated over a 14-year dynasty in Japan. More importantly however, it looked like WWE were going to use their 'Rockstar' correctly. Far too many times we've seen big name talent come over from afar and be pigeonholed into the same dated schtick.
You could tell things were going to be slightly different for Nakamura upon his debut at TakeOver: Dallas last year as his theme didn't incorporate a shamisen or a koto - seemingly a prerequisite for any Japanese talent beforehand.
Show-stealing matches and a couple of great championship reigns seemingly convinced all watching that Nakamura is the real deal; that is, of course, all except Vince McMahon it seems. All Vinnie Mac had to do was continue in the same vein and see the dollars roll in. However, as with every single ready-made talent that comes through his doors, he's tried to put his own stamp on it. Of course with McMahon being the be all and end all it's his prerogative to deal with his employees as he chooses but sometimes if it ain't broke, don't try to fix it.
Here are five reasons Shinsuke Nakamura will never win the WWE Championship...
5. Promos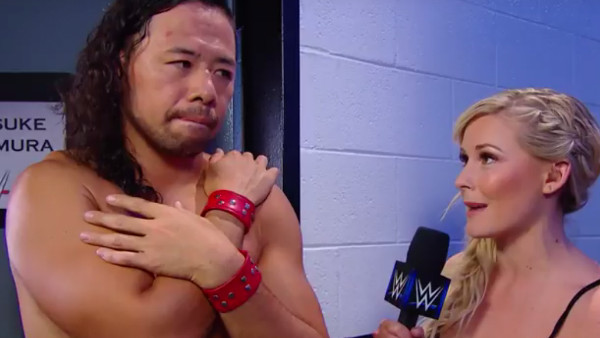 Now some of you out there might see this as a weird entry as we're currently living in a time where Jinder Mahal is whispering his way through monologues on SmackDown Live. However, while the current WWE Champion is afforded a slice of each promo to speak more naturally and menacingly in native tongue - kayfabe lads, kayfabe - of Punjab, WWE aren't trying to penetrate Japan like they are India, so broken English is the best we get from Nakamura.
As we all know, if you're WWE Champion and you're not down to wrestle on a card, then you'll be out in the ring furthering a story with your mouth rather than the entirety of your body. And if you can't talk, you get Paul Heyman. And if you're not Brock Lesnar, you're f****d.
Nakamura's broken English, coupled with his mannerisms and facial expressions, could eerily steer him through promos like a bonafide mad man, but that would need WWE to truly understand what they have on their hands and as this article plays out we'll see they clearly don't.