5 Ups & 10 Downs From WWE Raw (Nov 15)
Heel GM dominates screen, poor PPV build, Becks tries to play face and heel at same time.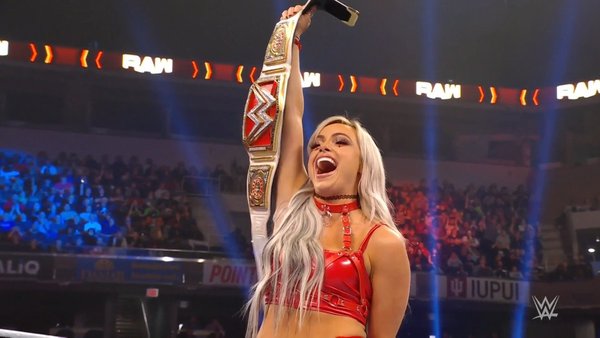 At what point can we declare the current construct of the Survivor Series PPV obsolete? The Raw versus SmackDown brand warfare for brand superiority concept never really clicked, and it's only gotten worse over time.
The build, or lack thereof, has been on display this month on Raw, as the teams were just announced a bit over a week ago on social media, and already, 20% of the members of the four Survivor Series teams have been bounced from the matches. Nothing is on the line in these bouts. The evil GMs are randomly replacing wrestlers and putting teammates into matches with each other.
Meanwhile, the superstars are clearly setting up post-PPV feuds, with Big E staring down Roman Reigns and simultaneously looking past him at Kevin Owens and Seth Rollins. Becky Lynch is finally heating up a feud with Charlotte Flair – ostensibly playing the face – but then is switching in the same segment to play heel versus Liv Morgan… and it's not working.
The opening 40 minutes and first two matches were completely manufactured and pointless, other than to fill time. The new heel monster in the women's division is named Doudrop, who still has the same entrance music and still flashes spirit fingers.
This is just such a substandard product right now that it's painful to watch. There are moments you feel like they could right the ship, but they just don't. Ever.
Let's get to it…