5 Ups & 2 Downs From AEW Rampage (Aug 20)
CM Punk finally becomes All Elite; Darby Allin shines; AEW misses two open goals?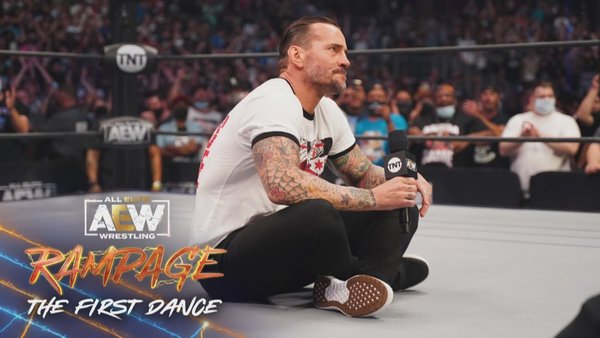 "With a tear in my eye".
CM Punk might as well have ripped off Ric Flair's iconic promo line on the second AEW Rampage. The Chicago native cut an almost overwhelmed figure during his first All Elite appearance, but he quickly regained his composure to get right down to business and set up a huge match for All Out on 5 September.
The wrestling world looked on as Punk dismissed his entire WWE run by saying he'd "retired from pro wrestling" when he left Ring Of Honor in 2005. Now, a full 16 years on, Punk definitively said, "I'm back". Boy is he ever - his sit-down speech mimicked the memorable pipe bomb from 2011 too. That happened on WWE TV, so nobody can really ignore the success Punk had there.
This was his moment though.
Elsewhere, Rampage's sophomore effort did some nice business in the tag-team division but largely sagged in the ring. That's not something anyone can sling at AEW normally. Tony Khan did reveal during recent media scrums that this week's show would toss the expected format, at least.
It was worth it...