5 Ups & 2 Downs From AEW Rampage (Aug 20)
Downs...
2. Too Good For A Squash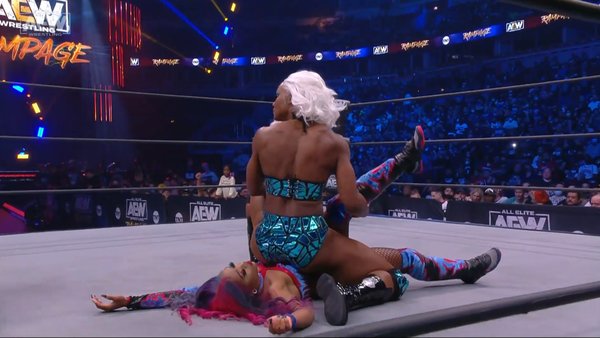 First though, the negatives.
Anyone who has watched Kiera Hogan in Impact Wrestling will know she has skills. So, with that in mind, it was a bit weird to see her debut as a lowly jobber to Jade Cargill on Rampage. The booking here was especially strange due to AEW's well-known relationship with Impact, and the fact that Hogan just finished up there.
That told this fan that Kiera would be taken seriously by Tony Khan and crew. There's time for that yet, but...this felt like a missed opportunity. Despite her smaller stature, Kiera could've believably gone toe-to-toe with Cargill. Instead, this might've been any faceless "local talent" in there, and that sucks.
Being fair, AEW hardcores who didn't watch a ton of Impact and thus don't know much about Hogan won't be too bothered by this. Something about it just didn't feel right though - Cargill didn't gain much by squashing Kiera, and now a promising new face in the women's division looks like a loser.