5 Ups & 2 Downs From AEW Rampage (Sep 17)
Ruby Soho shows WWE what they missed; Miro gets a new challenger; Rampage going two hours?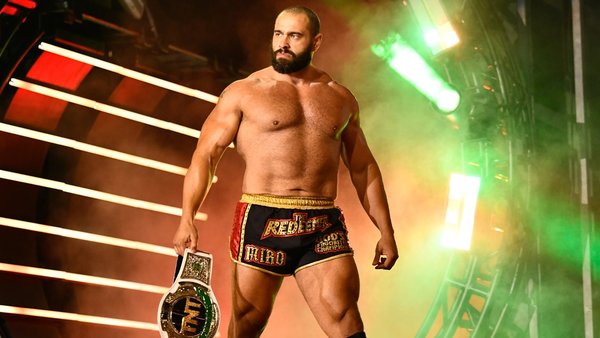 Miro is hot sh*t right now.
The reigning AEW TNT Champion has rescued his early fumbles to become one of the best performers in pro wrestling right now. His strait-laced promos never labour the point, and his matches are consistently watchable. Best of all, Miro can wrestle pretty much anybody, but he excels when rag-dolling lighter workers around.
AEW liked what they saw when the champ matched up against Fuego Del Sol during Rampage's debut episode last month. Tony Khan must've fancied giving the masked man a little more time here, so he booked a rematch for Friday's episode. It was a winner, and it helped set up Miro's next challenger.
Win-win.
Elsewhere, AEW women got a bit shooty, the tag-team division got inventive, and Matt Hardy continued to be a weekly pest. Sorry, but it's true. 'Big Money Matt' isn't one of All Elite's highlights these days. Not even Orange Cassidy could change that.
Here's all the good and the bad before Rampage goes two hours next week. Weirdly, the 'Ups' and 'Downs' counters are exactly the same as last time...