5 Ups & 3 Downs From WWE SmackDown (Mar 3)
Cody Rhodes and Roman Reigns work sheer magic; WWE splits a SmackDown tag-team.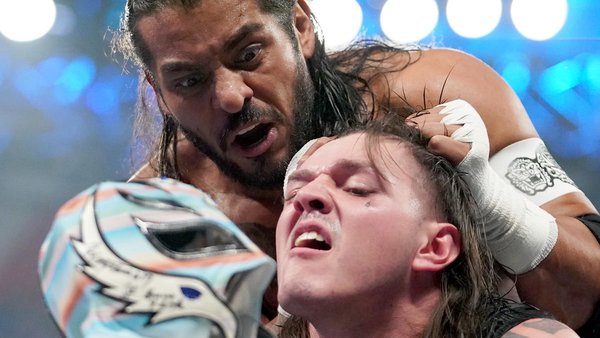 Last week's SmackDown was a messy effort that had few bright spots. Then, Monday's Raw was a mixed bag affair that once again proved (all these years in) that three-hour weekly epics are tough to book. Could Friday night's SmackDown be a saviour on the 'Road To WrestleMania'?
Sort of, yes.
Here, WWE blazed through two hours of easy-to-watch-wrestling-telly with ease. No, not everything they presented hit home (questions are still being asked about stories like Bray Wyatt vs. Bobby Lashley and...whatever the hell is going on with Ronda Rousey and Shayna Baszler), but it was a solid watch overall.
The presence of majestic swaggering bastard Roman Reigns certainly helped, as did a face-to-face showdown between he and Rumble winner Cody Rhodes. Christ, that segment was so well-constructed that creative could've thrown down their pens and yelled, 'Follow that!' immediately afterwards.
So, here are all the 'ups' and 'downs' from Smackers - including Rhea Ripley domination, 'Uncle Howdy' weakness, and a confusing tag-team breakup lost to the standard revolving door promo train trope. WWE probably should've thought that one through, to be totally honest...