5 Ups & 3 Downs From WWE SmackDown (Oct 15)
Brock Lesnar fans flames; WWE delivers PPV quality; Shayna Baszler becomes a puppet.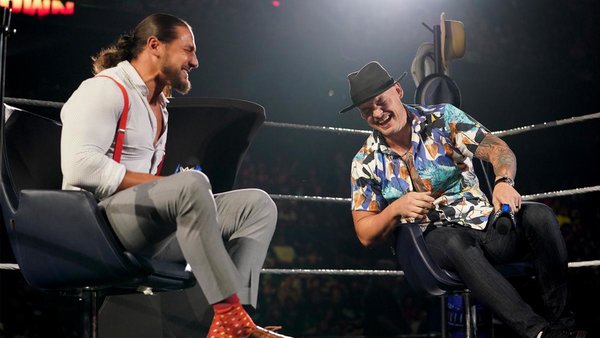 Laughing when heel is a WWE prerequisite.
Apparently, everyone from Happy Corbin and Madcap Moss to Seth Rollins and Bayley (pre-injury, of course) has been hanging around backstage smoking the funny stuff with Riddle. How else could one explain this company's obsession with baddies who lose their sh*t unprompted every week?
That characterisation collides with serious material far too often, and it's just unnecessary. On the plus side, more grounded babyface personas like Edge, Brock Lesnar and Bianca Belair keep things balanced. All three of those stars worked their roles to perfection on this week's "Supersized" edition of SmackDown.
"Supersized" boiled down to an extra 30 minutes - it was an obvious ploy to hit AEW's Rampage show hard, but WWE might not want to make the 2:30 runtime a regular thing on Friday nights. Nobody needs this to become another Raw, put it that way.
SmackDown, for all its faults, was a better-than-average broadcast though. It also did a better-than-expected job of building towards Crown Jewel. This could well be the best hype piece WWE has ever managed for one of those Saudi Arabian specials.
Here's all the good and the bad...