5 Ups & 4 Downs From WWE SmackDown (Jan 27)
LA Knight steals the spotlight; Brock Lesnar appears; WWE's hypes Royal Rumble.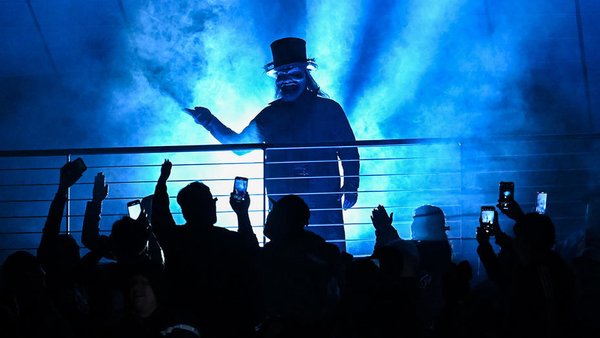 Brock Lesnar, Bray Wyatt, Bobby Lashley, Kevin Owens, Sami Zayn - WWE wheeled out some big guns for the 'go home' edition of SmackDown before Royal Rumble. Even the mysterious 'Uncle Howdy' was there, meaning his reveal (who's playing the character?) creeps ever-closer.
Y'know who wasn't in town? Roman Reigns.
That, admittedly, was a bit of a botch by WWE. This was the final stop before one of the biggest tentpole events of the year, but the top champion wasn't even there. Hmm, at least creative managed to sidestep that by delivering more Bloodline brilliance throughout the show and especially during a rugged main event.
Other treats on tap for SmackDown included some proper developments in the revitalised tag-team division, Lacey Evans returning to wrestle her first match in a while and a truly refreshing mix of styles between Karrion Kross and Rey Mysterio. It's just a pity the booking didn't do those last two justice, eh?
So, did WWE get everyone excited for the Rumble by delivering a hot show? Or, did this edition slot awkwardly into the "totally skippable" category ahead of Saturday night?
Here's all the good and bad.