5 Ups & 5 Downs From AEW Dynamite (June 22)
A bizarre Dynamite provides one huge pop and one amazing promo but still fails to sell two shows.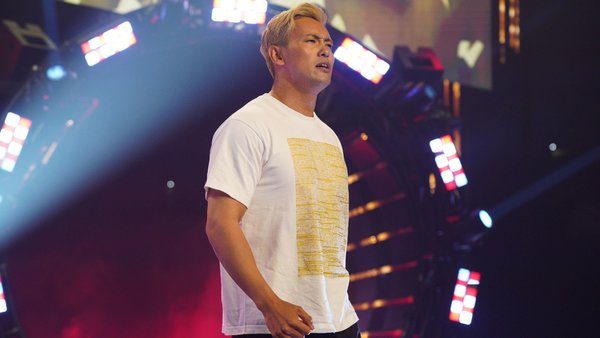 If you're reading this introduction, you've clicked this link, and if you've clicked this link you'll already know that the good and bad of this edition of AEW Dynamite was split right down the middle.
More incoming on why this failed exactly as much as it succeeded, but in keeping with the AEW's lack of verve and consistency of late, this episode was loaded with backstage or set-up stuff that simply couldn't justifiably be tagged as "Up" or "Down".
Jon Moxley talked about fighting Hiroshi Tanahashi, teaming with Hiroshi Tanahashi and why Chris Jericho's got to eat sh*t next week and it was mostly awesome because he's Jon Moxley, but he had so much to cover that the circumstances he's found himself in feel fake no matter how real the words are in the moment.
Jade Cargill wants a new Baddie while Red Velvet recovers from injury. A potentially cool development off the back of an inconvenient one, and the babyface reply highlighted an increased sense of purpose around the TBS Championship. But this is protracted mini-feud sh*t writ large again. The awesome Cargill doesn't need the awesome Stokely Hathaway either - he should be featuring more and somebody else should be benefitting.
Sonjay Dutt's promo on absent ROH TV Champion Samoa Joe was good, but highlighted the problem of misplaced excess everywhere on the show. If Joe's hurt shouldn't there be an interim title? Or a tournament? Can Dutt make matches just by saying them out loud? Why, canonically and in kayfabe, is a ROH angle taking precedence over an AEW one during a build to an AEW x NJPW pay-per-view?
Meanwhile, back in the ring...