5 Ups & 6 Downs From AEW Dark (Sep 22)
Another show, another must-see Ben Carter match. This is becoming a habit.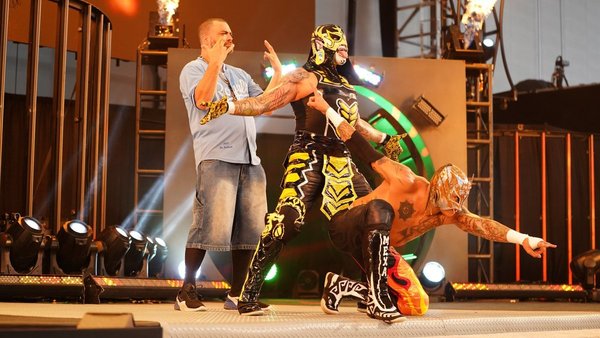 AEW Dark was thrust into the unfortunate position of being the second most interesting show on a night that saw the promotion release the one-hour Late Night Dynamite special just after midnight. This was a pre-emptive measure to combat an NBA playoff series between the Houston Rockets and Los Angeles Lakers potentially going to a seventh game, and yielded a fun, breezy hour of wrestling on TNT, highlighted by Ben Carter further establishing himself as a can't-miss prospect.
Mr. Carter was on fire again here, albeit on an entirely different show.
This was a sluggish episode of Dark. One could probably glean this from looking at the 11-match card and 90-minute runtime alone, though this one was extra stodgy, with little to differentiate most of the squashes. Cherrypicking is therefore essential on a show designed to highlight Ricky Starks, Eddie Kingston (and his entire stable), two Dark Order tag teams, Serena Deeb, and more.
A reminder of the usual Dark Ups and Downs system: an Up is worth watching regardless of investment levels, while a Down should only be checked out if you're into the spotlighted performer. Let's light the fuse...