5 Ups & 8 Downs From WWE Raw (May 3)
Downs…
8. WWE Kills A Streak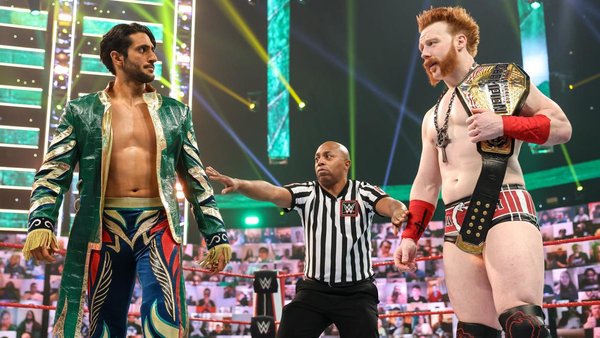 Bet you didn't know this, but WWE ended a nearly two-year undefeated streak on Monday night.
Debuting Raw superstar Mansoor hadn't lost a televised match since August 2019, but on Monday, he squared off against United States Champion Sheamus. While no one expected him to beat the Celtic Warrior cleanly, it would've been fair to assume he could continue his streak by winning via DQ.
And sure enough, a DQ happened… but it was Humbert Carrillo attacking Sheamus that caused the disqualification, meaning that the US champ won the match.
While this isn't a serious thing – the streak wasn't even mentioned, and Mansoor still hasn't been beaten – it's just so on-brand for WWE to have a built-in story and just ignore it.