5 Ups & 9 Downs From WWE Raw (Feb. 22)
Downs…
9. Tag Team In Disarray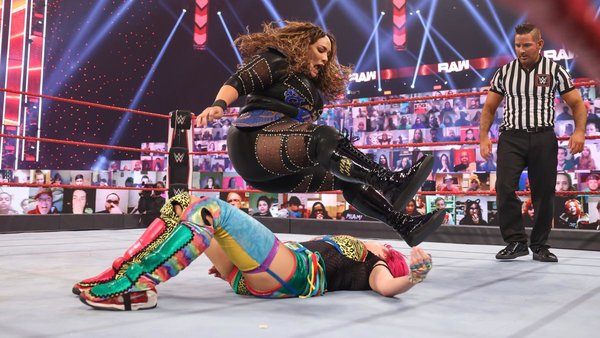 Oh look, the longtime tag partners Asuka and Charlotte Flair are having problems. Who could have foreseen this, especially just seven weeks before WrestleMania?
Charlotte inadvertently booted Asuka during a flurry of activity, leading to Nia Jax hitting a leg drop and getting the pin in this tag match that we've now seen several times, to diminishing returns. The story here was Flair being halfway out of it during the match, going through the motions because her dad has been embarrassing her on Raw.
Afterwards, Asuka wanted nothing to do with Charlotte, who then walked off. Sorry, still don't care. Don't care about Charlotte's dismay or her turmoil with Ric. Don't care about her partnership with Asuka.
Wake us when Flair turns on Asuka to set up a title program.