5 Ups And 6 Downs From WWE Raw (Nov 11)
Raw's mixed-bag effort continues: Orton entertains, poor writing drags show down.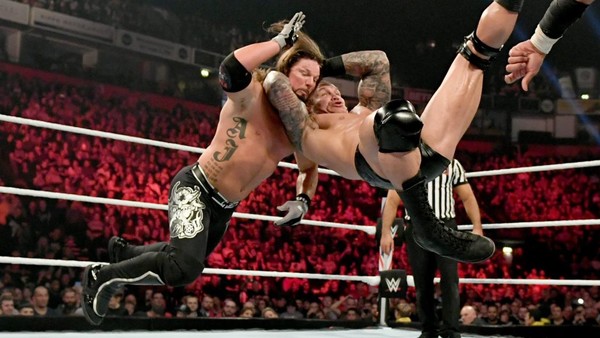 A lot of readers wonder why this column is so hard/negative about Raw, even when there are more "ups" than "downs."
Simply put, WWE is the supposed industry leader, a global juggernaut with the most talented wrestlers, a wealth of experienced agents, technical prowess and a top-notch production team. So when they put out something that is less than very good, it should be a disappointment.
It's like watching a sports team full of all-stars with unlimited resources lose 10 straight games to a bunch of scrubs. It just shouldn't happen.
If you've watched NXT, you've seen what many of the current roster members are capable of, so when you see them going at 50% on Raw, you have to wonder why they've throttled it down so much.
You've seen storylines that make sense and keep your attention, so you have to wonder why we're stuck watching married couple Lana and Rusev in a groan-inducing cuckolding angle. You've seen Seth Rollins become a made man, only to have to have the crowd noise muted when he's onscreen because fans have turned so sharply on him.
Raw Monday night wasn't bad, and you very well might have been perfectly entertained for three hours. That's cool. But if you're looking at it with a critical eye (as this column often does), then you can't give the publicly traded, multi-billion-dollar company a pass because it was OK. We should expect and demand better than what we're getting.
Let's get to it…