5 Ups And 7 Downs From WWE Battleground 2017
When the return of the Great Khali is your top highlight... you've got problems.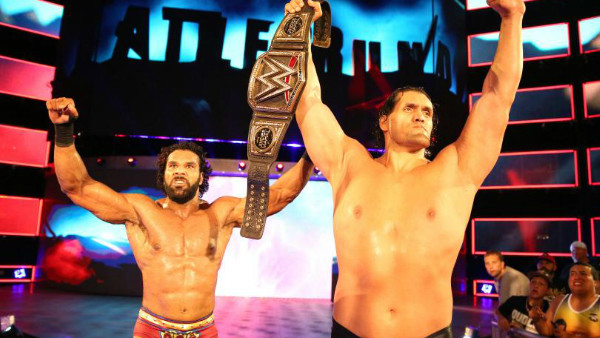 So… Battleground just happened.
And what else can you say about it? Kevin Owens and AJ Styles had another solid match with an out-of-the-blue finish, which hopefully means a bigger, even better match is one the horizon. Sami Zayn won a PPV bout. The New Day brought the goods in their SmackDown Tag Team Championship match and left Philadelphia with the hardware to prove it.
But as you can see, the highlights of the night are more of a "look for the silver lining" basis than legit great moments. And the negatives just piled up in this lackluster show, which WWE will undoubtedly plug as an outstanding night, but anyone watching had to agree that this wasn't WWE's finest hour.
Baron Corbin might be miscast as a top heel right now. Tye Dillinger is being completely wasted. Five women fought in a forgettable #1 contender's match as the M.O. seems to be "stick all the women on PPV" rather than booking a one-on-one match fans might care about. John Cena and Rusev slowed things down with slow climbs to retrieve the flag.
And Jinder Mahal is still your WWE Champion. So chew on all of that.
With that said, let's see what worked and what didn't. Let's get to it…
Downs...
7. Punching Above His Weight Class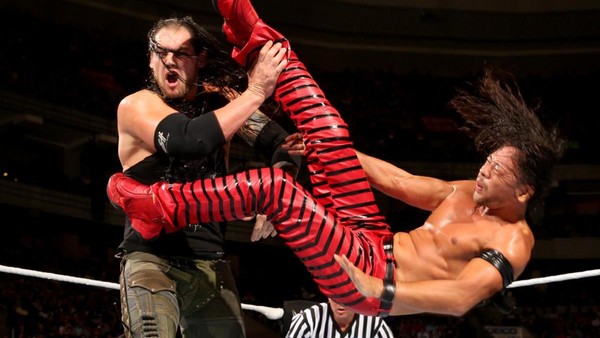 After watching him for the past year, it's hard not to get the feeling that Baron Corbin is miscast as a top-level heel.
Corbin clearly relishes playing a villain, but it just feels like he would be better suited fighting for (and possibly holding and defending) the United States Championship rather than holding the Money in the Bank briefcase and being billed as a future world champion. You just get the feeling after watching him hang with Shinsuke Nakamura Sunday that WWE is grooming him for a run at the top, and it also feels… not right.
It's not that Corbin is a flop – though he isn't setting the world on fire either – or that he shouldn't be a featured player, but consider this: When Edge, Rob Van Dam, CM Punk and the like won the MITB briefcase, felt like they could be believable champs.
Corbin is a believable villain, but this writer is not convinced that he would be an upgrade over Jinder Mahal… and Sunday's match didn't change that feeling. Maybe it's just a bad gut reaction, and this writer would love to be proven wrong.