5 Ups And 7 Downs From WWE Battleground 2017
6. A Perfectly Forgotten 10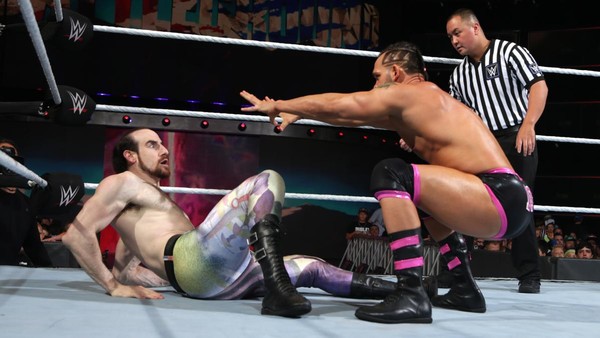 It's scary to think that Tye Dillinger had only had two televised matches in the past two months before Sunday. It's scarier to realize that his three previous televised matches more than two months ago all were against the man he faced Sunday, Aiden English.
In short, Dillinger is sputtering. Despite routinely getting a huge reaction from fans and being perfectly suited for a midcard role, the Perfect 10 has been largely ignored after coming in hot. And now, he's losing to a guy he'd beaten three times in a row. Dillinger is being wasted right now, which is just ridiculous.
You would think WWE would be ecstatic to have a guy who came up from their developmental territory and was popular with the fans, but they either can't figure out what to do with him, or they just don't care. It's really a shame.