5 Ups And 9 Downs From WWE Raw After WrestleMania 35
Biggest Raw of the year is a big bust with few new faces, poor booking.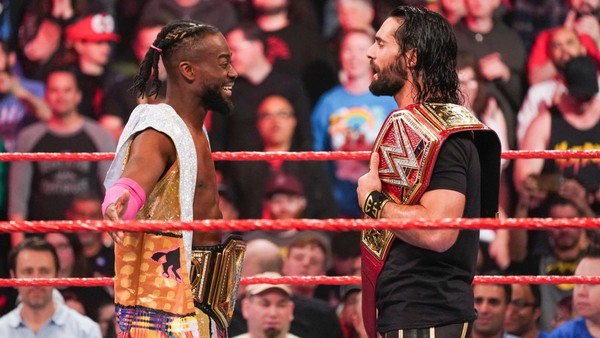 On the heels of WrestleMania, Raw launched its biggest show of the year – the post-Mania episode that often resets storylines, establishes new once and sets the table for a new year, new feuds and new match-ups.
Unfortunately for WWE, Monday's episode of Raw fell about as flat as you can possibly get without it being pre-empted by the dog show. Nearly everything about this episode was poorly conceived, badly executed and an embarrassment for the company. Name something of consequence that happened Monday night? There as always were a couple things you could follow, but a good portion of the show was just bad.
Look at the lack of debuts and the bait-and-switch main event that led fans to chant their disapproval. Look at who wasn't on Raw (Roman Reigns, Triple H, etc.) and how they sent off Dean Ambrose. Look at Sami Zayn's odd return and the debut of Lars Sullivan, the only new/returning faces we saw Monday night.
The Raw after WrestleMania used to be a huge, newsworthy episode, but this felt like an episode to just watch on the YouTube recaps and call it a day.
With that said, there's a lot of ground to cover here, so let's get to it…