5 Ups And Downs From Last Night's WWE Raw (Dec 15)
Here comes the pain.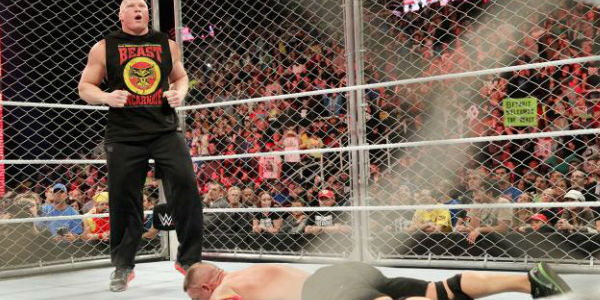 The advertisements might have said that Raw is Jericho, but Monday night belonged to one man, a long-absent conqueror who was mowing down anyone in his path before he disappeared this fall. No not Roman Reigns. Welcome to Raw is Lesnar. As much as it has been a well-deserved criticism that WWE World Heavyweight Champion Brock Lesnar€™s absence has drastically hurt the WWE product, his return from a three-month hiatus automatically strengthens the programming. Reigns€™ return to in-ring action €" even if limited right now €" also has a similar effect of bolstering WWE. And their returns could not come at a better time. WWE continues to falter in the wake of injuries, part-time wrestlers, poor writing, pacing problems and an overall lackluster product. Monday night€™s Raw wasn€™t bad, but aside from a tremendous main event and a couple other bright spots, there wasn€™t much to this. There just are too many confusing decisions being made right now that run counter to what you would expect. Case in point: Why is Dolph Ziggler, who won the Survivor Series main event and then recaptured the Intercontinental Championship the night before jerking the curtain and then losing (although he thankfully wasn€™t pinned)? If the announcers are going to build him up on commentary, then the booking has to match that. If not, what€™s the point? That€™s just one quick example. Let€™s get to the ups and downs of Monday Night Raw.