5 Ways For WWE To Fix Asuka
Simple steps for WWE to fix the forgotten Raw Women's Champion, Asuka.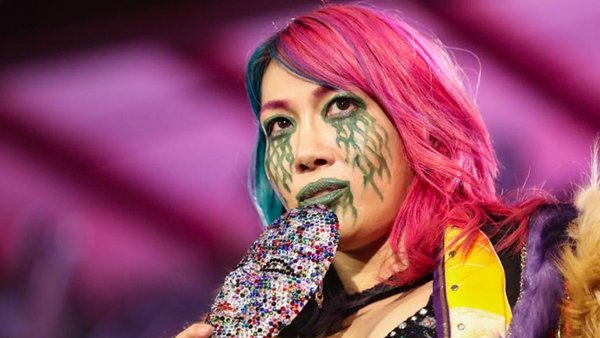 Remember when WWE knew how to book Asuka? Hard to believe that was less than a year ago.
Six months on from Asuka's barnstorming performance at SummerSlam 2020 (where she put on two excellent matches against Bayley and Sasha Banks), WWE has thrown the Raw Women's Champion under a bus.
If that seems hyperbolic, let's take a look at her championship defenses since winning the belt at Summerslam: Zelina Vega at Clash of Champions; Zelina Vega again on RAW; Mickie James on RAW; Lana on RAW; Alexa Bliss on RAW.
Five title defenses in six months, and only one on pay-per-view. That's... not great.
The Raw Women's Champion feels like an afterthought in her own division, and there's little evidence of that changing anytime soon. It's hugely frustrating for fans of the Empress of Tomorrow to watch her go through yet another career downturn through no fault of her own, especially when the problems seem so easy to fix.
Asuka is one of the most vibrant, charismatic wrestlers working today, and this list will look at how she can recover from her lacklustre title reign and be brought back into the spotlight where she belongs...
5. Stop Using Her As A Prop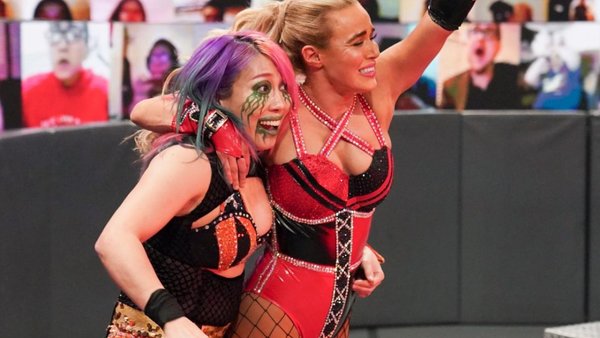 The biggest story in any wrestling division should be the struggle for the World Championship belt. It's the top prize in the company, and the writers need to enforce that idea by making its holder the focal point of the division.
It's safe to say WWE creative have failed Asuka in this regard.
Asuka has spent the majority of the past six months being used as a bit-part player in other wrestler's storylines. She was shoe-horned into Lana's feud with Nia Jax, she lost clean to Alexa Bliss as part of the latter's ongoing storyline with Randy Orton, and her partnership with Charlotte has taken a backseat to the Queen's ongoing daddy issues.
To paraphrase the late Terry Pratchett, "All the world's a stage, and Asuka is an extra in her own life story."
This can be seen as recently as this week's Raw. After Charlotte booted Asuka in the head to cost them the victory in their tag match, the Empress was nowhere to be seen in the backstage follow-up. Instead, we got part XLVIII in the never-ending Flair family circus, as Charlotte faced off with her father as part of the ongoing Lacey Evans storyline.
Speaking of which...