5 Wrestlers Who Could Be AEW's MAJOR Mystery Signing
At AEW Revolution this Sunday, a HUGE "Hall of Fame worthy" star is set to arrive. Who is it?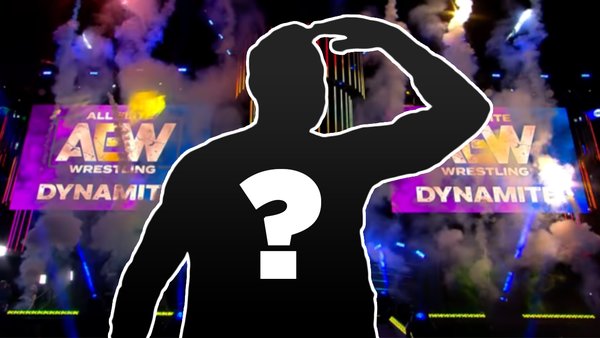 Last night's AEW Dynamite was wild.
From the moment Shaq emerged on stage and did the throat-slit gesture, a feeling overwhelmed Daily's Place, one so tangible that it could be felt through the screen. It was on.
Shaq & Jade Cargill Vs. Cody Rhodes and Red Velvet was a triumph of a match. Shaq's star power radiated through the screen; before he even did anything, AEW realised the strategy. And when he did something, he killed it: those chops were lethal, his Dusty footwork taunt was outrageous patter, and he put the motherf*cking bomb in powerbomb. That, legitimately, was one of the best variations of the move ever. His hulking frame sold it, but the execution was excellent.
Cody is his father's son - he is similarly prodigious at the angle game - but there's something of the Pat Patterson magic in him, too. That table bump was so great that a distanced crowd felt like a packed-in throng going banana, and the whole deal was structured so perfectly that Jade Cargill, celebrating every killer power move with Scott Steiner energy, got over big.
It was absolute TV perfection - the glorious manifestation of AEW's "buffet" selling point - and there is more big-time sh*t to come...
5. CM Punk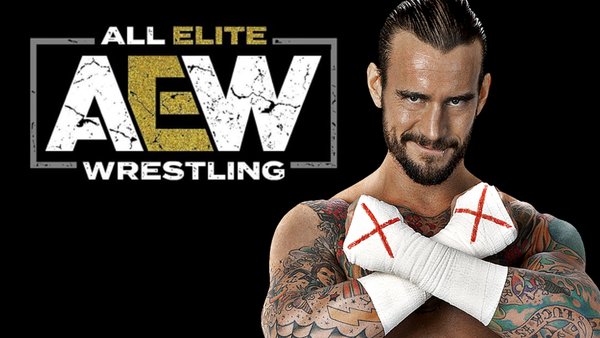 At the top of the hour, Paul Wight made his first appearance in AEW.
Read his words. Carefully:
"You're not the only one who gets the big scoops, buddy," he said to Tony Schiavone. "I have the biggest scoop ever. This Sunday at Evolution (sic), AEW is going to hire, put in contract, a Hall of Fame-worthy talent that is a huge surprise and a huge asset to AEW. It's not who you think. This Sunday, you're gonna find out who it is."
Until CM Punk becomes a withered, broken old man - and signs up to the Performance Center - teases such as this will invariably conjure his name. His is the most anticipated return in all of wrestling, and to make a case for it happening on Sunday - as opposed to thin pretext to make a custom thumbnail - he is watching. He rates Jungle Boy, Powerhouse Hobbs, Ricky Starks, Brian Pillman, Jr. and Darby Allin, per a recent Twitter reply. He also hinted to Renee Paquette that, in theory, he'd be more interested in working for AEW than WWE, because there are more guys there he hasn't wrestled to death.
But "It's not who you think" really felt like management-expectation code for "It's not CM Punk guys, but..."
Probability: 15%