5 Wrestlers Who Could Be Saraya's Major Secret AEW Partner
Will All Elite Wrestling feel the glow on January 11?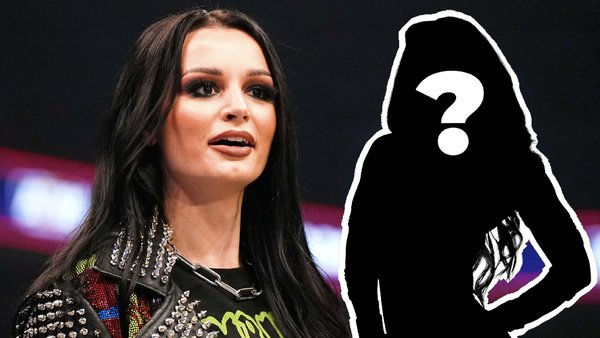 On last night's edition of AEW Dynamite, a potentially very interesting development was teased.
Interrupting Saraya's interview with Renee Paquette, because that is what Wednesday seems to mean more often than not, sadly, Dr. Britt Baker handed over a ticket to the January 11 Dynamite show emanating live from the KIA Forum in Los Angeles. Saraya can either go and watch it live, or convince a tag team partner to wrestle Baker and AEW Women's champion Jamie Hayter. The timing and location are fascinating.
This is well in advance, meaning there is a considerable amount of time to foreshadow and build Saraya's partner, drop red herrings and easter eggs - all of the things that reward geek-out thinking - which means, or should mean, it will be a big name. Otherwise, it is terrible promotion leading to an anticlimax. Also, that market - a hot, barely explored market, which should guarantee this partner a massive reaction - is crucial to AEW's success.
It is where Warner Bros. Discovery executives will doubtlessly attend to gauge, in person, just how hot the property really is. It is imperative that this reveal is not flat, far more so than usual. An embarrassment is not an option here. Khan is aware of this more acutely than anyone, and thus has a name of some renown up his sleeve. Surely.
But who...?
5. Sasha Banks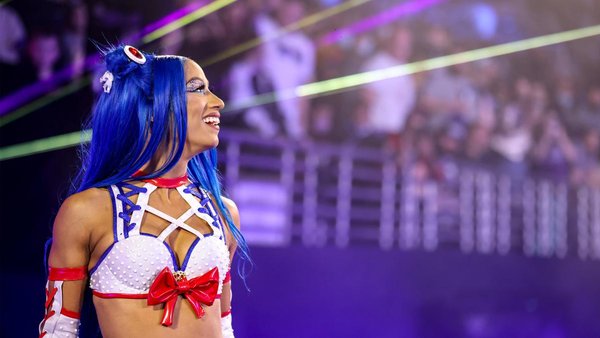 If Sasha Banks was going to return to WWE, wouldn't she have done so at Survivor Series?
The show was held in her hometown. The pay-per-view has a long and vaunted tradition - the likes of which Triple H wishes to uphold, since such a thing is important in maintaining the loyalty of long-term fans - of surprise debuts and returns. Bayley, Sasha's wrestling soul mate, was a key character in the Women's WarGames match. And yet, it didn't happen.
Did her schedule not align, or is Sasha interested in a new challenge?
She didn't leave WWE because she was burned out. She left because they booked her, one of two actual needle-movers, like an afterthought - and it's not as if they've promoted her beloved Women's Tag Team titles with any real conviction under the Papa H regime. She has registered trademarks for what could potentially be her new ring name - and why wouldn't she go by Sasha Banks, not Mercedes Mone, if a WWE return was imminent?
Saraya last shared a WWE ring with Banks too, albeit under deeply unfortunate circumstances, so they could be linked together in the narrative very easily. Also, Banks isn't entering AEW, if she is, to work the rank-and-file. Pinning Hayter arrives at the biggest match - and quickly. And beneath the sheer star power and the "get" appeal, imagine Sasha rag-dolling herself at the mercy of Hayter's power game. It would be unreal.
She's also from California, so the shock pop and the hometown pop would converge into a deafening and iconic wall of sound - something so loud, potentially, that an exec might even up the dollar amount for that new deal. It's not a one night pop they'd be impressed by, either; Sasha's record as a draw is so strong that if any free agent has game-changing potential, it is her.
The key question, aside from Sasha's willingness to venture outside of the WWE bubble, is Tony Khan's conviction. Does he care about women's wrestling enough to splash a presumably vast sum of money on a women's wrestler?
He's never orchestrated such a long-term tease for one before, so...
Probability: 50%