5 Wrestlers Who Could Be The Joker In AEW's Casino Battle Royale (And 5 Who Won't)
9. Won't Be - The Butcher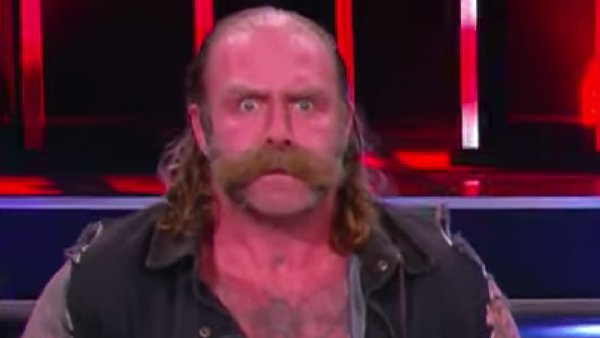 Look, your writer adores the Butcher and the Blade as much as the next guy, but AEW aren't going to waste the Joker spot on a returning Butcher. They've already given themselves a decent reputation for surprises that it simply wouldn't be allowed.
The real-life guitarist Andrew Williams hasn't wrestled on an AEW show since the 20 April broadcast of Dark, where he and the Blade made short work of Cole Karter and Brick Aldridge. He's reportedly suffering from an undisclosed injury, leaving the Blade to team with Hardy Family Office pals Matt Hardy, Isiah Kassidy, and Marq Quen in his absence.
As much as it would make sense for the Butcher to enter here, given that the entire HFO group is involved in the Casino Battle Royale, there would be a serious lack of excitement from the full capacity Daily's Place crowd. This simply can't be the case for the first pay-per-view back with a full audience.
Needless to say, the general talk of the Joker is that it'll be a debuting AEW talent, rather than a current roster member. Given Tony Khan has said they're looking to expand the roster, a returning Butcher wouldn't make sense for the spot.