6 Interesting Observations From WWE's Mae Young Classic
Memorable matches, new stars made, bolstered ranks and forgettable announcing.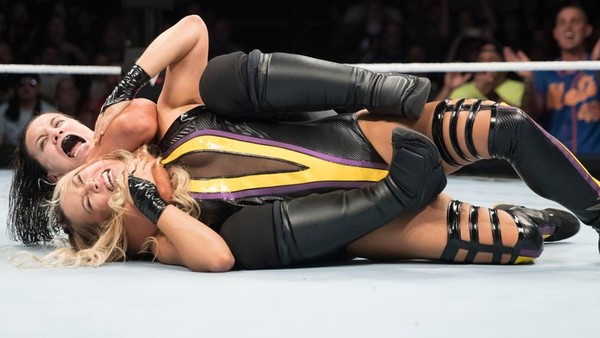 After a critically acclaimed tournament last year featuring some of the best cruiserweight wrestlers in the world, WWE decided to go all-in on its ongoing effort to brand itself as championing a women's evolution in wrestling.
The inaugural Mae Young Classic, which concluded with a live finale Tuesday after SmackDown, should be termed by all accounts as a success, introducing several female wrestlers to a larger audience and showing that what we've been seeing out of several of the current and former NXT standouts is not limited to WWE. There are talented female competitors all over the globe who can more than hold their own in the ring.
That's not to say that the tournament was without some hiccups. But let's give WWE credit for putting together an all-female tournament that delivered several memorable matches and brought some new faces into the casual fans' conscience. That alone is worth something.
Whether WWE decides to hold another such tournament, it's fair to say this was a worthwhile venture for the company, as well as a learning opportunity to not repeat a couple mistakes. Regardless, the entire tournament is available on the WWE Network and definitely worth a watch. We'll undoubtedly see several of these women on WWE TV again soon, so best to familiarize yourself with them.
While we could go back and review individual matches and offer critiques, let's take a look at some overall observations from the Mae Young Classic. Let's get to it…
Scott Carlson
Scott is a former journalist and longtime wrestling fan who was smart enough to abandon WCW during the Monday Night Wars the same time as the Radicalz. He fortunately became a fan in time for WrestleMania III and came back as a fan after a long high school hiatus before WM XIV. Monday nights in the Carlson household are reserved for viewing Raw -- for better or worse.
See more from Scott