6 Interesting Observations From WWE's Mae Young Classic
5. Several Hidden Gems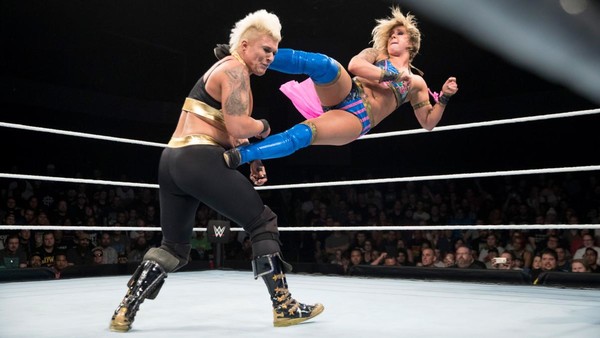 While there were a handful of wrestlers who might not have belonged in the tournament, there were plenty of memorable matches that are well worth checking out.
Without going into detailed explanations about each, viewers should make it a point to watch Kairi Sane versus Tessa Blanchard, Jazzy Gabert versus Abbey Laith, Laith/Rachel Evers, Sane/Bianca Belair, Piper Niven versus Santana Garrett, Niven/Toni Storm and Shayna Baszler versus Mercedes Martinez. Those matches all exceeded expectations and were great representations of what the competitors were capable of.
When a tournament can produce several matches that have fans buzzing afterward, you've done something right.