6 Interesting Observations From WWE's Mae Young Classic
4. Subpar Announcing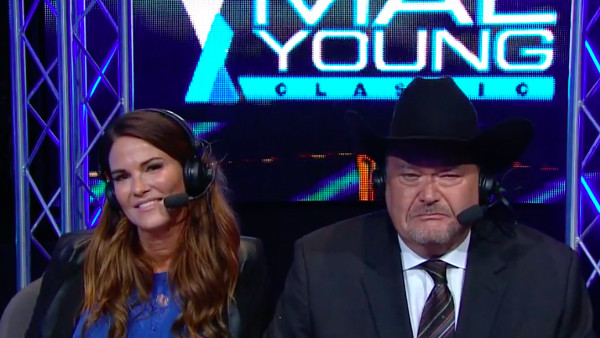 One warranted criticism that popped up a lot on social media bears mentioning here because it was completely within WWE's control.

One of the strongest parts of last year's Cruiserweight Classic was the pairing of Mauro Ranallo and Daniel Bryan calling the action. Both men were extremely knowledgeable and very into the entire tournament, and it showed in how they called matches.
On the other hand, we had what felt like a disinterested Jim Ross and Lita, who slogged their way through the tournament, reciting pre-prepared facts about the competitors and trying to muster excitement during some of the slower bouts. It was just obvious that they weren't adding a lot to many of the matches, and in some cases were actually detracting from what was going on in the ring.
While having a WWE Hall of Fame announcer in JR and a HOF female wrestler in Lita call the action sounded great on paper, it was clear that they didn't work as well as hoped. The company needs to pay attention to that going forward.