6 Ups & 1 Down From AEW Rampage (April 8)
William Regal recruits; AEW spotlights new stars; Rampage gets REALLY bloody.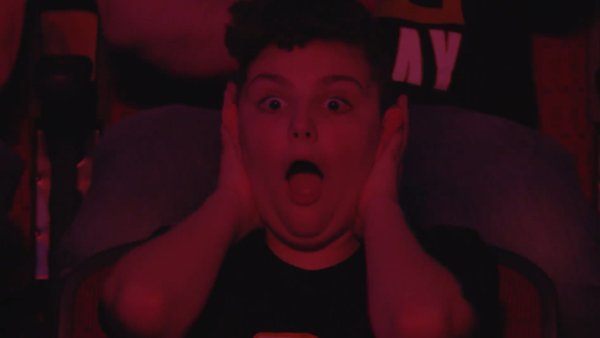 Above is the perfect response to this week's episode of AEW Rampage.
This writer isn't the kind who thinks Tony Khan's promotion can do no wrong, but man...that was quite the 60-minute pro wrestling feast. Rampage built new stars, shone the spotlight on someone even All Elite's hardcore fanbase might not know a lot about and delivered segment after segment of story progression.
It was genuinely hard to find a proper 'Down' - so much so that resorting to nitpicking was the only choice. Could this have been '6 Ups & 0 Downs'? Easily, but an annoying crowd response showed that Khan might need to rethink how he's presenting a breakout babyface. Or, y'know, turn him heel again eventually.
Friday was a career-enhancing night for new ROH Pure Champion Wheeler Yuta too. He bled buckets, fought from underneath against Jon Moxley and met his more experienced peer halfway to produce a claret-soaked classic. It was borderline match of the year stuff, to be honest.
Then, AEW capped off the night with a memorable handshake that ushered in a new era of faction dominance without diluting things too much. Top, top stuff.
Here's all the good and (one) bad.