6 Ups & 2 Downs From AEW Dynamite (11 Jan - Review)
AEW had a legitimate shot at presenting the best Dynamite ever last night. Was it?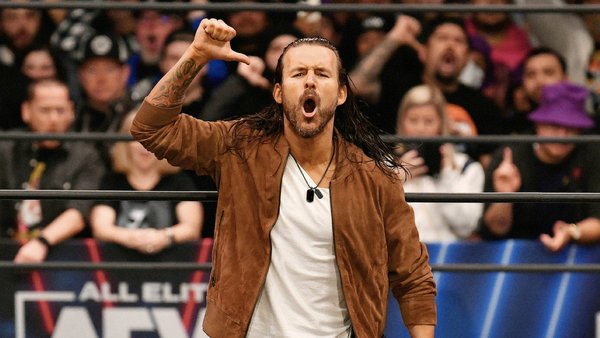 The best version of the January 11, 2023 AEW Dynamite held the potential to be the single greatest free episodic TV show of all-time. The card, on paper, looked ridiculously phenomenal.
The best version of the Elite Vs. Death Triangle in Escalera de la Muerte - imagine the original, demented masterpiece elevated by Kenny Omega's peerless match layout genius - stood a not inconsiderable chance of being the greatest TV match ever. Bryan Danielson Vs. Konosuke Takeshita stood a chance of stealing any other TV show that didn't feature Escalera de la Muerte. Jon Moxley Vs. Hangman Page could feasibly headline a $50 pay-per-view, and not through its in-ring potential alone. Technical belches and awful bad faith criticisms aside, they told a tremendous, unique story of masculinity, revenge, and the limits of professionalism. The tease of HOOK somehow contriving to throw Big Bill over his head had fans fervent even for the undercard.
There was one potential snag. If AEW never had any intention of bringing in Mercedes Moné, they can't be blamed for her not turning up - but it was naive, at best, of AEW to expect its audience not to get excited about something big by booking a women's match one month in advance. Dr. Britt Baker alluding to Moné's old WWE nickname last week was the excuse the fanbase needed to express their disappointment.
A mini-PPV is a cheat code, of sorts, in that these specials don't quite capture the difficult match/promo/angle trifecta that make episodic TV an art form unto itself.
Was this week's Dynamite the best wrestling TV show ever, or merely a superb PPV-adjacent show offered for free?
Or was all of this just hyperbole?
Yes...