6 Ups & 2 Downs From WWE SmackDown (Mar 17)
WWE produced a thrill ride of WrestleMania 39 story beats on SmackDown.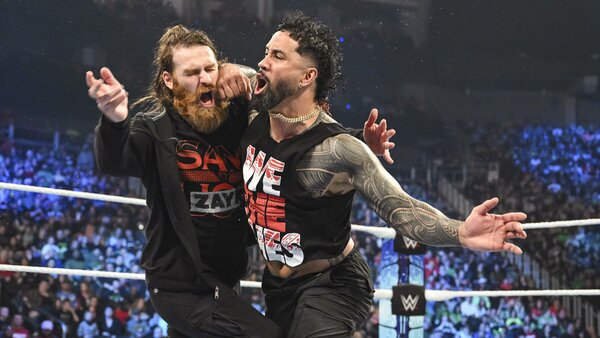 This week's SmackDown was an expert example of WWE storytelling done right.
No less than four WrestleMania 39 narratives were motored forward during thumping segments that delivered everything creative must've hoped they would. Listen, WWE's writers take a ton of sh*t throughout the year, so they deserve praise when things go well. There isn't much negativity in this week's article then.
The two 'Downs' are merited too, but they couldn't hope to overshadow what was a quite excellent episode of TV. Better yet, WWE managed to marry some of the bigger promo story beats with a few tidy matches that scratched an in-ring itch too. Man, when this company gets it right, it gets it right!
Achieving all SmackDown did without head boy Roman Reigns in the house, or even promo artist extraordinaire Paul Heyman, was remarkable. Truthfully, they weren't needed, because Friday's show was more about pushing forward one of 'Mania's best story-driven tag matches ever, and bestowing the gift of the heartfelt pop on a live crowd.
Here's all the great and not a lot of bad from some seriously good build towards the biggest show of 2023.