6 Ups & 2 Downs From WWE SmackDown (Mar 17)
Downs...
2. WrestleMania "Showcase"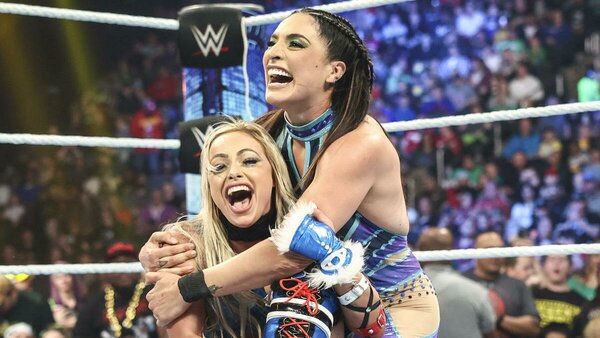 Let's just get these 'Downs' out of the way quickly, eh?
There isn't even that much to moan about, but it is true that WWE's approach to many in the women's division is rather lazy. Liv Morgan and Raquel Rodriguez beating Tegan Nox and Emma in a squash was hardly thrilling stuff, and these "Showcase" bouts they've got lined up for 'Mania need to be questioned.
The announcers didn't make it clear whether or not the winners of those actually get anything for their troubles. Will they become number one contenders for some tag belts? Do they get a trophy? Meh, clearly just getting a WrestleMania payday is the real prize here.
Whilst nobody can grudge wrestlers getting a big chunk of change for one night's work, no-one can be shocked if these "Showcases" play before silence in SoFi Stadium either. Liv and Raquel are one of those tossed-together teams, and these matches will be full of that.