6 Ups & 2 Downs From WWE SmackDown (Mar 17)
1. Erm…Where Is He Going?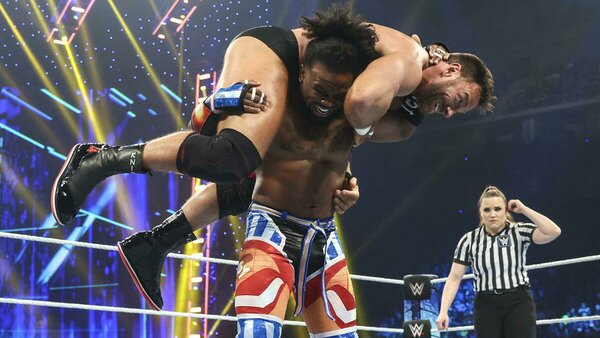 Here's a rapid recap on LA Knight's evening: He took the p*ss out of Xavier Woods for playing WWE 2K23 (pretty counterproductive, surely), then lost to the New Day man in a little over two minutes. His night wasn't done there though. No, WWE had LA eat a slap from Rey Mysterio after offering to beat up Dominik.
This is all very directionless, "he's on a losing streak" nonsense that absolutely will not get Knight over. Why do WWE insist on trying this idea every so often when it rarely (if ever) works? It's maddening, and yet here we are again. LA should be rather worried about where he's going heading into 'Mania.
Jobbing to Woods and being confused by Rey is hardly setting him up for a match vs. 'Stone Cold', is it? Sadly, the writing team have done a frankly sh*te job moving Knight on from his feud with Bray Wyatt. They don't seem to know what to do with the guy.
Boo.