6 Ups & 3 Downs From WWE Raw (5 June - Review)
Some really great in-ring action and a nuclear segment with hottest face and heel in WWE.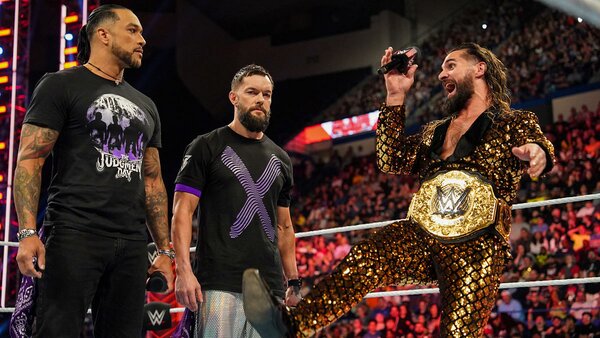 If some low-level WWE writer was reading this column and looking for ways to garner positive marks, they probably hit on a simple formula: really good in-ring action that eats up a lot of time, a couple really talking segments, and minimal BS.
That doesn't mean Raw was an all-timer or anything like that, but let's give them credit for Monday's show: three really good matches, two more decent bouts, a nuclear in-ring talk show segment and some entertaining bits here and there. Two more Money in the Bank competitors were determined, and we got a World Heavyweight Championship match on Raw for the first time since November 2021.
Raw though went to the well too much with video packages (re)introducing acts by using the same terminology to describe both, which is really inexcusable. How someone saw both videos talking about the wrestlers as "underdogs" and thought it was a good idea to air both – and then immediately job out one of the acts – is beyond comprehension for a billion-dollar company.
There's a lot to like that didn't even make this list, like the possibility of future vignettes of Chad Gable training Maxxine Dupri to fight Valhalla, or Matt Riddle getting into position to face Gunther in the future, or Finn Bálor bowing up as Seth Rollins' next challenger. Those are nice developments that weren't major focal points Monday, but could be in future weeks.
Let's get to it…