6 Ups & 4 Downs From AEW Rampage: Grand Slam (Sept 23)
Downs...
4. The Battle Royale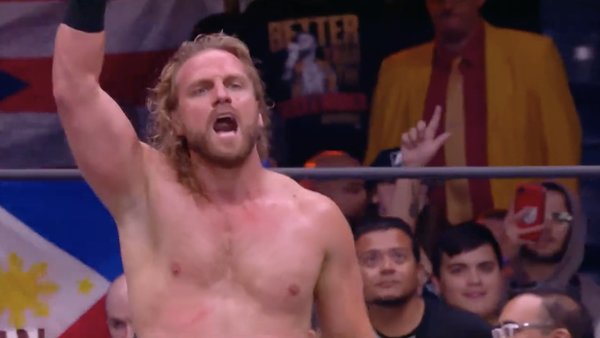 What a way to kick the 'Downs' off.
This point might sound unbelievably harsh to some, but it seems rather boring to see Hangman Page win the multi-man to become number one contender again. The match itself was a typical 'Battle Royale', so your interest will vary depending on personal tolerance, but something was missing.
AEW books these matches far too often, and they enjoy throwing a dizzying amount of returns/debuts at fans during them. The problem with that? Well, it can be hard to digest quickly. Or, worse, care! Brian Cage and Lance Archer both returned here and immediately found themselves being lost in the shuffle.
Hangman vs. Jon Moxley could be fun, as could Page vs. MJF, and yet...there was a 'been there, done that' cloud hanging over this 25-strong bout. It certainly didn't help that Hangman was the only one afforded even half an entrance - that made the outcome more predictable.