6 Ups & 4 Downs From AEW Rampage: Grand Slam (Sept 23)
3. Swing And A Miss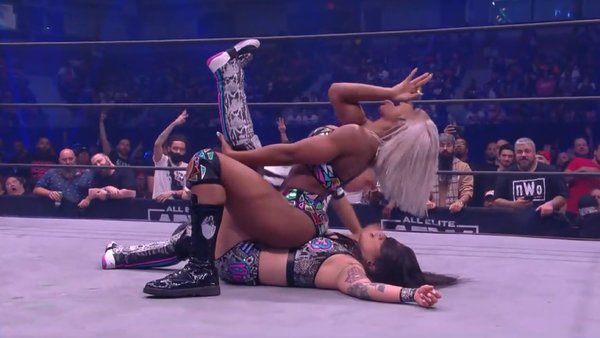 Fans picked up on Diamante's spotty AEW win/loss record, and many openly questioned online why she was even getting a TBS Title shot in the first place. Sure, Tony Khan's once-heralded rankings system has taken a major backseat in 2022, but it's still awkward to see someone plucked from losses on Dark and put in a featured title bout.
Come bell time at Arthur Ashe, few cared about this match.
It ended up being three minutes of nothing before Jade Cargill scored an easy win, and it'd be shocking if even one soul inside the stadium believed Diamante had a hope in hell of leaving with the belt. Jade was always going 38-0. Always.
Being 38-0 is fine and all, but Jade has too much potential to spurn in half-baked scenarios like this. She's sort of hanging around waiting on a credible opponent right now, and AEW's creative minds don't seem intent on feeding her any.