6 Ups & 4 Downs From NXT 401
Triumphs & tribulations on the road to Takeover: Brooklyn III.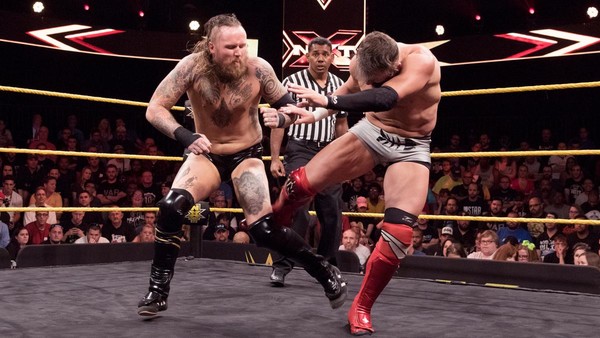 Coming off a couple of good episodes with outstanding main events, NXT 401 had to deliver to keep up the momentum going into the brand's pre-Summerslam Takeover event. Current storylines include Tommaso Ciampa and Johnny Gargano's tag team breakup, SAnitY beating up everyone in sight, the return of Drew McIntyre and the recent debuts of the Velveteen Dream and Aleister Black. NXT Takeover: Brooklyn III is on the horizon and by now it has to cope with the assumption that it will deliver higher in-ring quality than the accompanying Summerslam.
The brand is still in the process of building the card for Takeover as well as develop new stars after so many of its alumni have left for the main roster. The impending Mae Young Classic also gives the women's division a much-needed focus away from the seemingly impervious champion Asuka, with new female performers featuring in qualifying matches.
One major issue is who is going to feature in the singles title matches. Bobby Roode dispatched a game Roderick Strong in an outstandingly worked match last week, and the question of who is next to be offered up to women's champion Asuka is still unresolved. Did NXT 401 settle these questions, and did the action itself meet the standards set over the last few weeks?
Downs...
6. Another Tag Team Breakup Story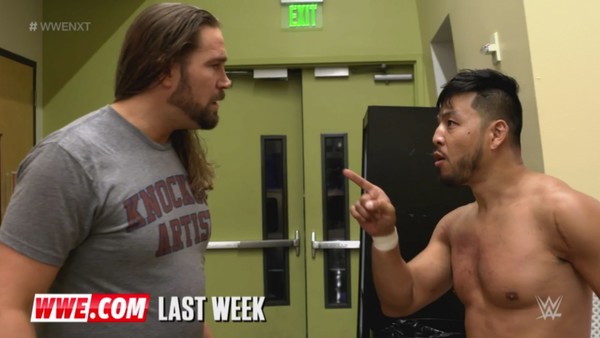 Hideo Itami and Cassius Ohno had a quality match with SAnitY last week which ended when Itami failed to tag in his partner and the inevitable loss ensued via enormous Killain Dain death flop. The two teased a feud when they accused each other for the loss in a fairly tired story turn that illustrates how frustrated NXT creative seems to be with finding something compelling for Hideo Itami to do.
Itami is an excellent wrestler but an aimless soul who hasn't been able to show why he was such a big deal as KENTA in Japan. Building a story for him is laudable but there's already one more interesting tag team breakup story going on with Gargano and Ciampa and NXT isn't big enough for four of them.
No one's going to complain too much if Itami faces Ohno at Takeover, but a lot more could be made of it that a simple former-friends-falling-out placeholder feud that looks like a third-generation photocopy of a better story.