6 Ups & 4 Downs From NXT 401
5. Vanessa Borne Vs Jayme Hachey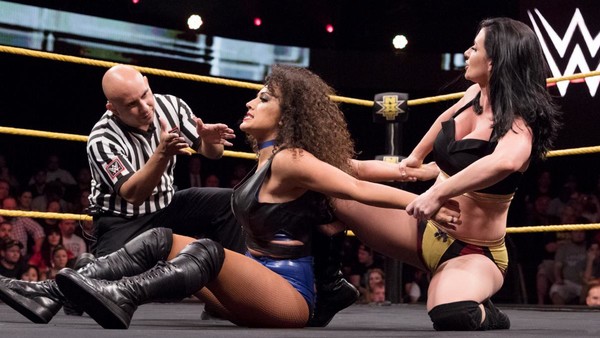 This was a qualifying match for the Mae Young Classic, a tournament positioned as the equivalent of the Cruiserweight Classic and United Kingdom Championship tournament. It pitched the legitimately powerful-looking Jayme Hachey against a more generic bad girl Borne.
The match was presumably an advertisement for the for the Mae Young Classic but it didn't function as a particularly enthralling teaser. It wasn't shambolic but both competitors seemed stilted and moves lacked impact. They very much looked like they were going through a routine rather than having a fight, and in the absence of any context there was no reason to root for either competitor.
The Mae Young Classic has every chance of showing the world what women's wrestling can really be, but this match was a bit of a dud. Far from the worst, just uninspiring and way too easily forgettable.