6 Ups & 5 Downs From WWE WrestleMania 21
Hooray For Hollywood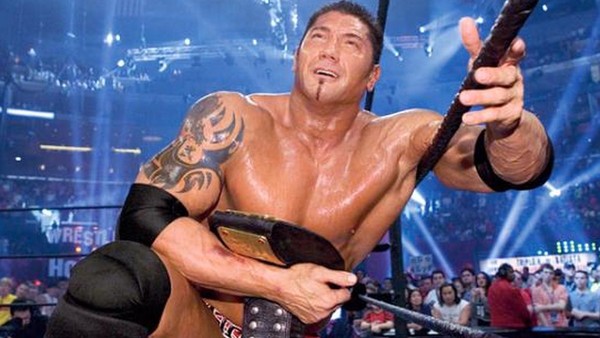 WrestleMania's return to larger venues in 2001, 02 and 03 had only paused at three because of the romantic connotations of returning to home territory for the 20th edition of the show - Vince McMahon was back thinking very grand when it came to his 'Grandest Stage'.
The event itself is a victory for legacy booking. Wrestling fans have long memories and appreciate a sense of stability in such a rapidly-changing "universe". The 'Show Of Shows' has been the cemented constant for any fan entering into a wrestling indulgence at any point - so much so that the 'SuperBowl Of Wrestling' tag isn't remotely hyperbolic. Audiences can and will travel the world to be part of the spectacle - why not find a place big enough to house them all?
Stadiums were set to make a full time return, but it was high time the company found new faces (and heels) to sell them out. WrestleMania 21 went "Hollywood", but the future stars weren't on a walk of fame - they were i the squared circle...
(Want more WrestleMania Ups & Downs? We got 'em: I, 2, III, IV, V, VI, VII, VIII, IX, X, XI, XII, 13, XIV, XV, 2000, X-Seven, X8, XIX, XX)