6 Ups And 5 Downs From Last Night's WWE Raw (Oct 28)
Pedestrian episode features more Lana & Rusev, meaningless Rowan loss.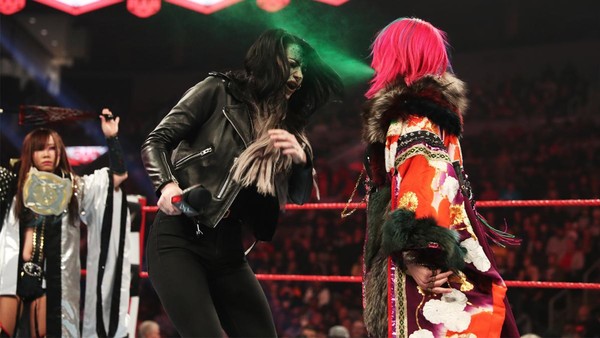 If you were looking for an eventful, driven episode of Raw, you came to the wrong place Monday night.
Oh sure, Raw was decent enough for the evening, but in case you forgot, WWE isn't the only game in town, which means that they need to deliver in the ring to preserve their audience. That memo clearly didn't reach several wrestlers, as they appeared to coast in the ring. Storylines weren't all that great either as WWE had its go-home show before Crown Jewel.
Now, we'll save our venom for the PPV itself, but it's worth noting that Crown Jewel and all the Saudi Arabia "super shows" have been little more than glorified house shows, with little newsworthy happening – aside from reports of how dismal and uneventful the shows are.
But for Raw, we endured some pedestrian wrestling and questionable storyline decisions, such as the continuation of the Rusev/Lana storyline. And the Raw debut of Erick Rowan. Seeing the formerly highly protected Rowan job to a forklift Monday night pretty much defined the issues WWE is facing right now. Even Becky Lynch wasn't immune from the mostly disappointing episode.
With that said, let's learn a little more about the small (but numerous) ups and the confounding downs. Let's get to it…