6 Ups And 8 Downs From WWE Elimination Chamber 2017
Bray Wyatt's coronation tops an otherwise pedestrian night for the blue brand.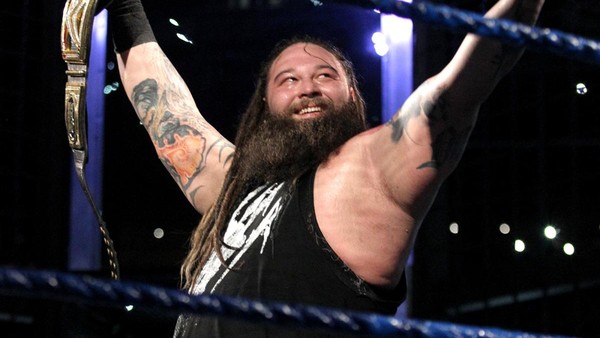 After watching a big-deal PPV like the Royal Rumble, almost anything is going to pale in comparison. Throw in that just two weeks later is a brand-specific PPV and odds are you're going to be underwhelmed.
That more or less describes Sunday's Elimination Chamber PPV, a SmackDown-only event sold on a stacked chamber match with six of the brand's biggest stars… and then a bunch of other matches. When half of the card is filled with women's matches from a ridiculously limited roster, you know you're scraping bottom.
Despite that, Sunday's event was fine for what it was. But one thing it wasn't was a major table-setter for WrestleMania XXXIII. Sure, we saw two title changes, but aside from a couple matches, SmackDown's contributions to Mania remain largely a mystery (within storylines). That means that it'll be up to regular episodes of SmackDown to lay out the blue brand's matches for Orlando.
With a new world champion in Bray Wyatt, it will be interesting to see the dynamic between he and Royal Rumble winner Randy Orton, as the two Wyatt Family members appear to be on a collision course in seven weeks.
With that said, let's find what survived the chamber and what was beaten and battered. Let's get to it…