6 Ways For WWE To Revitalize The Mid-Card
WWE's mid-card has illogical stories, boring titles, and aimless superstars; here are six fixes.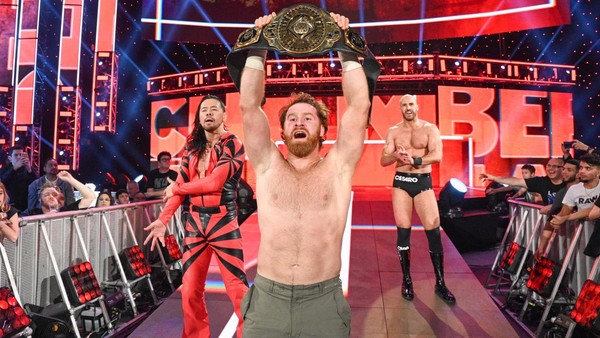 In the last few months WWE's mid- card has seen a slight upturn; Aleister Black has finally emerged from his dark cupboard, Daniel Bryan has taken it upon himself to put over talent that has been otherwise ignored, and Otis has been as empathetic as any babyface in his quest to woo Mandy Rose.
That being said, there is still a lot to be desired from WWE's booking of the mid-card. There was Ricochet being inexplicably buried on RAW. Storylines are constantly beginning before leading to nonsensical conclusions or being binned off without any explanation. Then there are issues around the punishment of superstars who get themselves over, the continued degradation of mid-card and tag team titles, and the many number of wrestlers who, despite five hours of main roster television time a week, can't seem to ever make and appearance on RAW or SmackDown.
WWE has never been more spoiled with the depths of its talent and, with a loaded NXT roster, it's only going to get more challenging to make TV time for everyone. The simplest way to do this is by taking the barely existent mid-card and given it some in-ring time and some attention from the WWE creative.
Here are six ways to effectively do that.
6. Fans Should Trust The Process... If WWE Has A Plan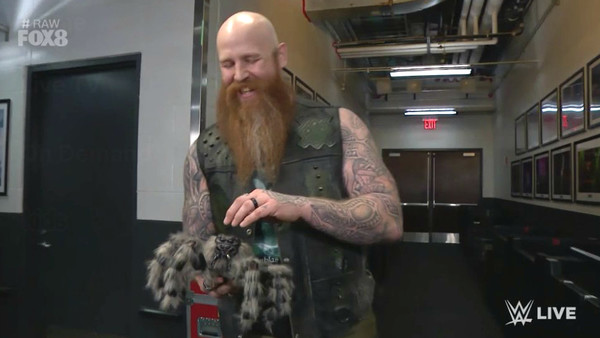 WWE fans are are often reminded to 'trust the process', whenever Monday Night RAW or SmackDown delivers a confusing or inconsistent segment or match. While this is important to remember if long- term storytelling is to be successful, that trust is based on the fans receiving satisfying payoffs to storylines. For some time now, WWE creative has been eroding this trust.
There are countless examples of WWE beginning storylines and having put no thought into how they will conclude. Since November, was the plan really for a large spider to be in Erick Rowan's cage? If so, there are plenty of questions that remain in that story. These types of inconsistencies and disappointing reveals are what makes it hard to believe there is a process to be trusted.
It seems that for the mid-card, WWE creative is simply putting together shows on a weekly basis. Chad Gable changed his name to Shorty G, lost to Sheamus at Royal Rumble and... well, that seems to be all creative has planned for him. The likes of Elias, Cedric Alexander, Carmella, Lucha House Party and Apollo Crews have no direction and are only brought in when SmackDown or RAW require a body or a team.
The mid- card is a place where concrete plans must be established. Whether it's getting a gimmick over, beginning a future stars ascent to the main event, or slowly building a long- term feud, WWE creative needs to know where stories are going to end before they begin.