6 Wrestlers Bellator MMA Should Sign To Face Lashley
With the Beast gone, Lashley is carrying the pro wrestling torch in the heavyweight division.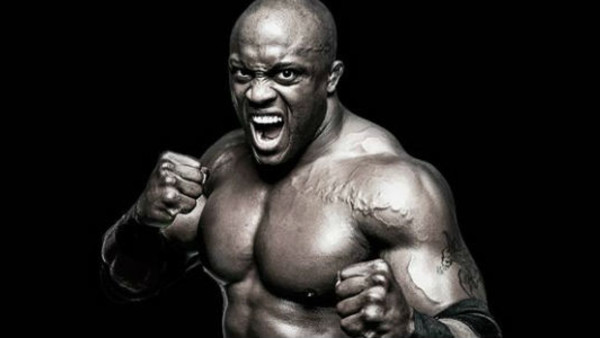 With Brock Lesnar gone, there's another former WWE superstar still out there fighting among the ranks of MMA's heavyweight division: Bobby Lashley, also a two-time TNA champion, who pulls double duty by fighting in Bellator MMA while still signed to TNA wrestling. While he hasn't had the success of Lesnar, Lashley's 11-2 record as a professional mixed martial artist is nothing to scoff at. He's won both his Bellator MMA fights so far, recently signed a new contract with the promotion, and a title shot is potentially on the horizon. That's not where the big money is for Bobby Lashley, however. As far as MMA is concerned, the biggest potential match-up would be against another wrestler. There are a number of names out there who could fit the bill, and Bellator MMA, who have shown that they are willing to book purely spectacle-based bouts by booking the likes of Tito Ortiz vs. Stephan Bonnar and Ken Shamrock vs. Kimbo Slice, have actively been pursuing a few of them. Who would be the best candidates for a big "wrestler vs. wrestler" fight with Bobby Lashley? Which match ups would really pique the fan's interest? Lets take a look! Here are six wrestlers Bellator MMA should consider signing for a fight with Lashley!