7 Biggest Missed Opportunities From WWE Royal Rumble 2019
Are you not sports entertained?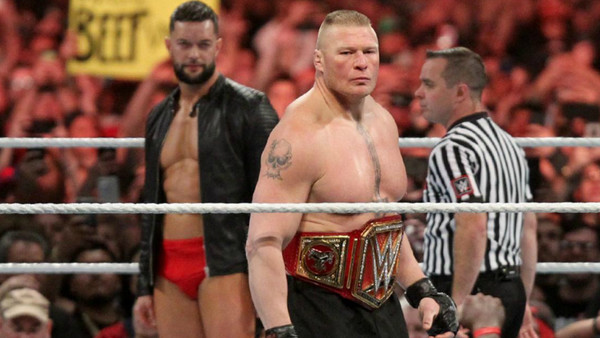 The road to WrestleMania officially kicked off with the 32nd annual Royal Rumble event and it's safe to say that it was a rather unforgettable show. By the night's end, history was made, titles changed hands and two of WWE's hardest-working superstars punched their tickets to main event matches on the Grandest Stage of Them All - while we were all left wondering how on earth we made it through another five-hour show.
While it was undoubtedly a spectacle, not all of the event lived up to expectations. WWE isn't exactly renowned for its masterful booking these days and, while the Royal Rumble was far from its greatest offender, it was still hampered by a number of issues that prevented it from reaching the heights of some of its legendary predecessors, as senseless storytelling, noticeable absences and, quite frankly, more of the same reigned supreme.
While there was a lot to love about this year's Royal Rumble, especially in regards to the Rumble winners, it's hard to overlook the fact that WWE dropped the ball a number of times throughout the incredibly long show.
7. Bray Wyatt, Where Are You?
One superstar that many of us thought might make a return at the Rumble was Bray Wyatt. The 'Eater of Worlds' last significant storyline saw him feud, and eventually team, with Matt Hardy, but since the pair lost the Raw Tag Team Championships to the B-Team, he hasn't been involved in anything of significance. In fact, he hasn't even been featured on WWE TV since last summer.
Due to a series of bad booking decisions and repetitive storylines, Wyatt had a reputation for going stale rather quickly, so it made sense that, following another defeat, the creative team thought it best to keep him off TV for a little while - essentially giving fans a chance to miss him. However, it's been long enough, and an impromptu return at the Rumble would have been a great way to reintroduce him.
Despite some of his questionable storylines, the character has always remained an alluring and mysterious presence. So, having him show up unexpectedly in the midst of the Rumble match would have been a memorable moment that would have undoubtedly received a great reaction from the tired crowd. Unfortunately, it was not to be.