7 Dropped Impact Wrestling Talents Who Became Stars Elsewhere
What was Dixie Carter thinking by letting these go?!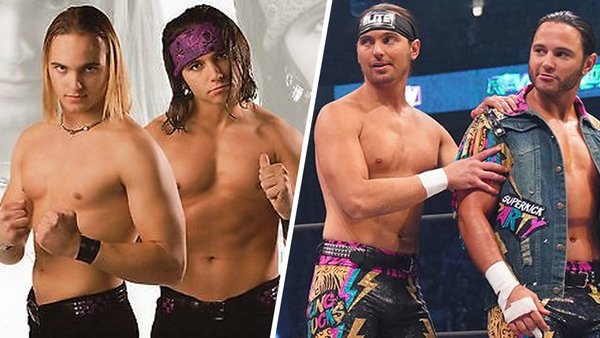 Since its conception in 2002, TNA has been through a rollercoaster of form and a catalogue of stars. Through low periods where wrestlers seemed to quit the company almost weekly, (prompted by a lack of compelling storylines and mismanagement) to the high times of a thriving X Division, TNA has a strong history. Some of the biggest names in wrestling have appeared in TNA such as Kurt Angle, Ric Flair, Jeff Hardy, Hulk Hogan, Eric Bischoff and Sting, albeit to varying levels of fan reception.
TNA has nurtured dozens of wrestling talents across its run, with most of these finding their way to WWE in the years that followed with mixed success. A handful of names such as AJ Styles and Drake Maverick have enjoyed good runs in the company while other names like Eric Young, Austin Aries, Gail Kim, Lo-Ki (Kaval), TJP, Awesome Kong (Karma) and EC3 hardly made a splash.
In some cases though it can be TNA who drop the ball with talent, only to see the wrestlers they lost faith in becoming huge stars elsewhere. In this article, we will look at seven times TNA let go of a young talent, only to see them rocket to fame in the future.
7. Jack Evans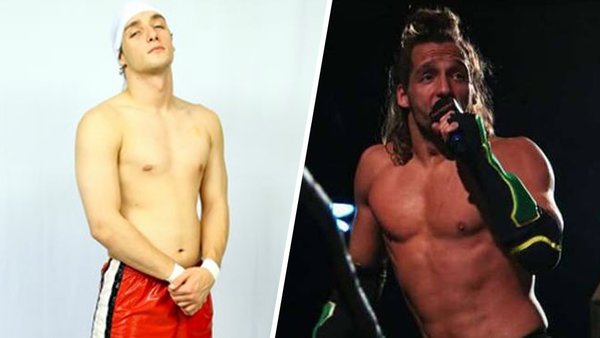 People say lightning never strikes twice, but TNA missed a trick twice when it came to signing Jack Evans. Making his first appearance with the company back in 2004, Evans was a member of the inaugural Team Canada faction (despite the fact he's from California) alongside Teddy Hart, Johnny Devine and Petey Williams. Evans and Hart were soon replaced by Eric Young and Bobby Roode however, with Evans making a full exit from the company shortly after.
Evans would return to TNA in 2011 to compete in a contract tournament, which concluded in a fatal four way match at Destination X. In the finals, Jack Evans faced Zema Ion, Low Ki and the eventual winner, Austin Aries. Evidently, Evans would end up being the only man of the four who never officially signed with TNA. Instead, he went on to be a star in AAA, Dragon Gate, ROH, Lucha Underground and now competes as a tag team wrestler in AEW with partner, Angelico.