7 Early Signs From WWE That No Mercy Will Top SummerSlam 2017
So much for the 'Biggest Party Of The Summer'...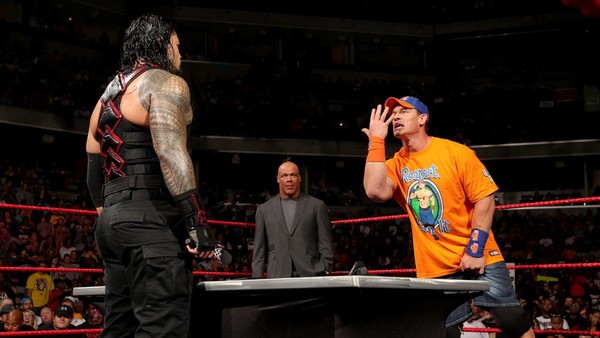 Watch SummerSlam 2017 a second time and the show doesn't get any better. Aside from that blistering Fatal-4-Way main event (and a couple of decent tag matches), what did SummerSlam really have to boast about other than an epic run time? On a card crammed with too many lame-duck matches, the so-called 'Biggest Party Of The Summer' failed to live up to that billing.
By design, No Mercy has always been a 'B' pay-per-view on WWE's calendar. That's not the case this year though, because the 24 September show actually looks like it might top SummerSlam. You only have yourselves to blame for that one, creative team. Those top two matches scheduled for No Mercy? SummerSlam could have done with them.
In a mere two weeks, Raw has achieved more with the build to No Mercy than those overworked writers managed in a full month month prior to the summer spectacular. It's almost like the pressure is off WWE's creative minds.
This could be the pay-per-view that SummerSlam should have been...