7 Other 'Best Of' Wrestling Series You Need To See
Where will Cesaro and Sheamus rank in this all-time list?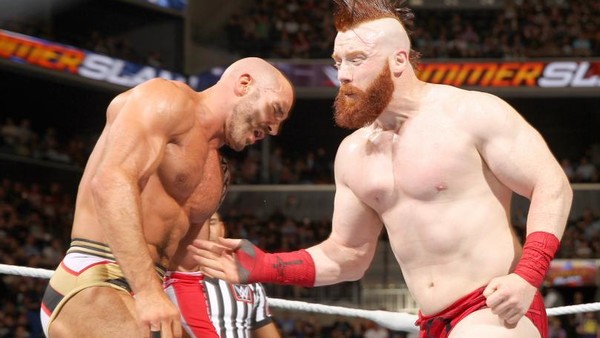 At WWE SummerSlam 2016, Cesaro and Sheamus began their Best of Seven Series on the Kickoff show, with the Celtic Warrior taking a 1-0 lead. As of right now we're still not entirely sure why they are facing each other, but the matches between the two are usually fantastic so there's no need to complain.
Strangely enough, WWE doesn't have a long history of such series. There have been some informal ones for sure, although that is more because of the company's inability to avoid booking the same match over and over again. The last official one in the company came when Chris Benoit and Booker T faced off over the US Championship a decade ago.
Whilst they are inherently predictable, Best of Fives or Sevens usually bring about a whole host of great matches and interesting stories. Heck, you could argue that the best rivalry in TNA history revolved around one.
Where will Cesaro and Sheamus eventually rank in this list? Well, it'll be higher than the John Cena/Booker T series from 2004, because that doesn't make the list. Why? Because it was terrible that's why.
7. ACH Vs. Matt Sydal - ROH 2015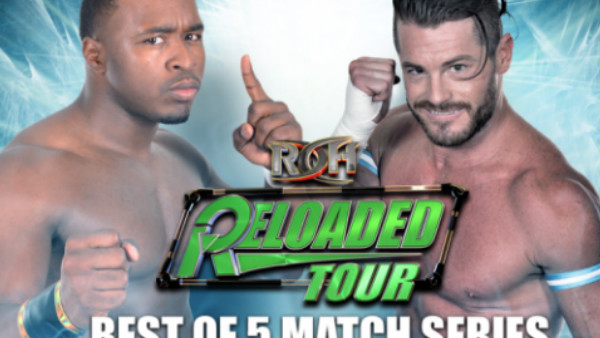 When Evan Bourne was released by WWE in 2014, ACH was one of the names at the top of the 'Evan Bourne Matches We Must See' list. Bourne reverted to his indies name of Matt Sydal, and sure enough Sydal and ACH found themselves in the same ring in Ring of Honor. They weren't quite opponents however, instead forming something of a dream tag team.
ACH's career had begun to stall somewhat however, and the high-flyer wanted a chance to prove himself against his experienced partner. Sydal accepted the challenge, and ROH matchmaker Nigel McGuinness went one further and made it a Best of Five series.
The series itself may have fell short of the incredibly high standard one would expect, but it was still full of high-paced fun wrestling. Everything was back and forth, with Sydal going 1-0 before ACH surged into a 2-1 lead only to be pegged back by his experienced partner once.
It all came down to Survival of the Fittest, where ACH picked up the rubber win to take the series and prove himself to himself once and for all. Sure, his career hasn't exactly taken off since then, but it was a lot of fun while it lasted.