7 Tag Teams AEW Should Sign
With AEW Dynamite having a clear focus on tag team wrestling, what teams should AEW sign?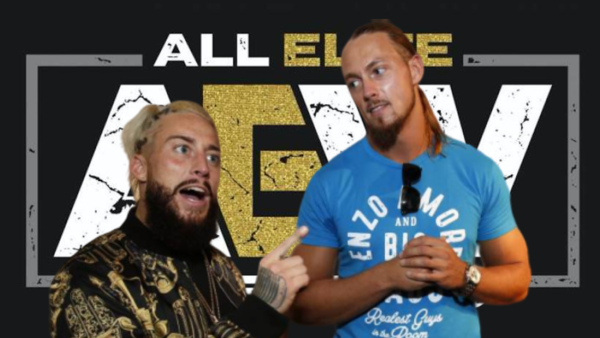 If you have been watching AEW Dynamite the past couple of Wednesdays, you may notice a clear difference between them and WWE: tag team wrestling is a big part of what they are presenting.
With this week's match between Private Party and The Young Bucks kicking off the show to an electric response in Boston, most considered it as the match of the night. Tag team matches also outnumbered the singles matches on this card three to two.
In contrast, consider how two random tag teams have recently captured gold in the WWE, with one pair "literally eaten for lunch" by Braun Strowman afterwards. Not exactly the highlight of what a tag division can be, to say the least.
With this being a good differentiating point between the two products, AEW would be smart to capitalize on this by going (forgive the pun) all in with tag team wrestling. They already have an exciting tag tournament in place which will surely be a large part of the upcoming weeks, but who comes next after the champions are crowned?
There are plenty of tag teams out there who would love to be a part of restoring tag team wrestling to its glory days. AEW just needs to spend their money wisely and sign the right fits.
7. The Hardy Boyz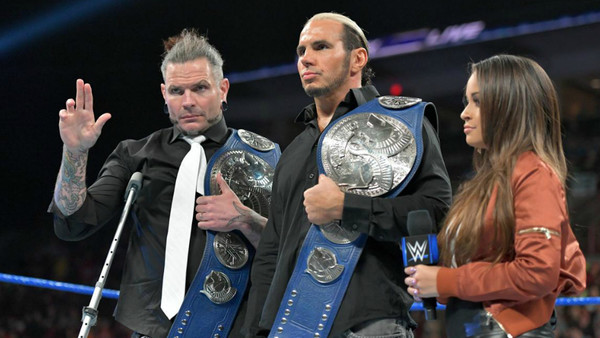 Jeff Hardy has not exactly been having a good time whilst sidelined with a leg injury. And it doesn't seem to be getting much better either. Whilst nothing new, it hasn't prevented him from staying in the industry steadily for 25 years now.
With Matt, you get a more stable wrestler but with a recent run in with injuries also. A worrying fusing of his spine into his pelvis made a lot of people wonder how much he had left before he needs to transition to a different role.
Despite all of that, we all know the Hardy Boyz will have another run left in them. They are both so passionate for the business, and will always be a legendary tag team in the industry. But do they really want to do that last run in a dilapidated WWE doubles division?
Matt Hardy's contract was originally set to expire in March 2020, but with Jeff's deal getting extended due to his injuries, it is likely that Matt will get a similar treatment due to the time he was sidelined. With Jeff battling his legal issues and both of them likely still recovering, they will take some time to be at 100%.
But The Young Bucks and The Hardy Boyz have history, having traded the ROH World Tag Team Championships back and forth in 2017. If they do have a final run, revisiting that short-lived feud on a grander stage in AEW would be a great torch-passing way to see off two amazing careers in the ring.