7 Things We Learned From Drew McIntyre On Edge & Christian's Podcast
2. He Lives By The Mantra Of 'Don't Play A Wrestler, Be A Wrestler'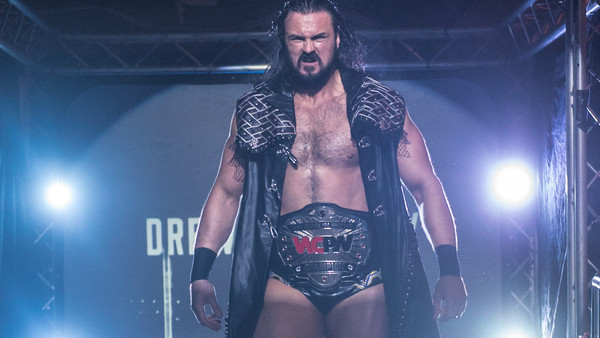 When McIntyre left the cosy (yet ultimately suffocating) WWE bubble, he knew he'd have to work hard in order to reinvent himself. Not content to be one of those guys who has 'Ex-WWE Superstar' splashed beneath his graphic on independent show posters, the reborn Drew Galloway worked tirelessly to prove he could be a top guy.
Winning the ICW Title was a landmark moment, as was Drew defending that belt across the world and turning it into the ICW World Heavyweight Title. Further title wins were to come in EVOLVE, TNA and WCPW (where Galloway proudly held the WCPW Title for 150 days). The man was a force to be reckoned with as he travelled around the globe enhancing every promotion he worked for.
McIntyre's mantra around this time was simple. "Don't play a wrestler, be a wrestler" was the code he lived by, and he revealed to Edge and Christian that he still holds that true. Right before showing up in the crowd at NXT TakeOver: Orlando, Drew worked WCPW's show in the city, appeared on radio and at a signing then made his way to the Amway Center.