7 Things You Should Know About WWE Royal Rumble 2000
The best overall Royal Rumble PPV ever?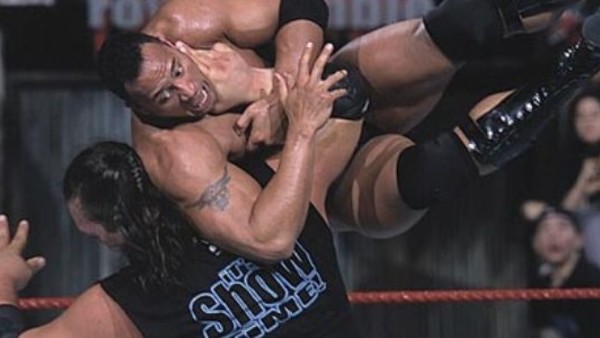 The 2000 Royal Rumble was a big event because the biggest draw in the company, "Stone Cold" Steve Austin, was on the shelf with neck surgery. Austin was out from November 1999 to October 2000, so other people had to step up. Thankfully for WWE, they had guys like The Rock and Triple H waiting in the wings. In many ways, the 2000 Rumble was their coming out party. This is the first Royal Rumble that took place in the "World's Most Famous Arena" Madison Square Garden in New York City. That's actually surprising just because WWE held so many events in MSG including some of their other PPVs, so it took them 13 Rumble events before they went to their favorite arena. It was a time in WWE history where things were going well. They were making a lot of new money, they had a lot of new stars that were shining (Kurt Angle and Chris Jericho to name two) and the tag division was also coming on strong too. All of those elements, plus the famous shadows of NYC made this a memorable event that people are still talking about 15 years later. The 13th Royal Rumble event took place in New York, New York on January 23, 2000. Here are the results from the show. 1. Tazz d. Kurt Angle 2. The Hardy Boyz (Jeff & Matt Hardy) d. The Dudley Boyz (Bubba Ray & D-Von Dudley) in a Tag Team Elimination Table Match 3. Mae Young d. Ivory, Terri Runnels, Jacqueline, B.B., Luna Vachon and The Kat in a Miss Rumble 2000 Swimsuit Competition (With all due respect to Mae Young, this was not a great moment!) 4. Intercontinental Title: Chris Jericho d. Chyna & Hardcore Holly in a Triple Threat Match 5. Tag Team Titles: The New Age Outlaws (Billy Gunn & The Road Dogg) d. The Acolytes (Bradshaw & Faarooq) 6. WWE Title: Triple H d. Cactus Jack in a Street Fight 7. The Rock won the Royal Rumble Here are seven things you should know about the 2000 Royal Rumble.