7 Most Underrated WWE Rivlaries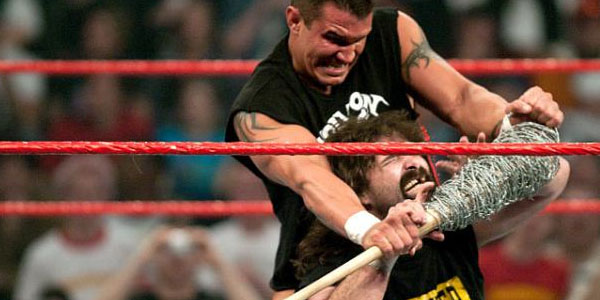 The best feuds in wrestling usually involve performers competing for the major championships or those that take place at WrestleMania. We remember those ones very well. What about the ones that are under the radar a bit that you may not recall as easily, but when you look back on them you remember just how great they were. The terms overrated and underrated are hard to define in wrestling, but when talking about underrated rivalries it means those feuds that were not main event level matches or for the biggest prize in the business. The underrated ones are feuds that were in the midcard, that may have been for a secondary title or simply a case of a veteran heel helping a younger babyface become a bigger star by feuding with him or her. Some of these feuds feature major players in wrestling history like The Rock, Randy Savage and Kurt Angle in roles that you may not remember them from because they all had feuds that were bigger than these ones. Only one of these matchups led to a singles match at WrestleMania although it hardly provided a resolution to that rivalry. This is a look at seven of the most underrated rivalries in WWE history. Note the WWE part. It's not about WCW or ECW feuds. It's WWE rivalries only. Over the last 30+ years there are hundreds to pick from. Here are seven of them.
John Canton
John wrote at WhatCulture from December 2013 to December 2015. It was fun, but it's over for now. Follow him on Twitter @johnreport. You can also send an email to mrjohncanton@gmail.com with any questions or comments as well.
See more from John