7 Ups & 3 Downs From AEW Dynamite (September 27 - Results & Review)
The WrestleDream go-home show builds to Sunday and reveals the first flashes of AEW's "new era"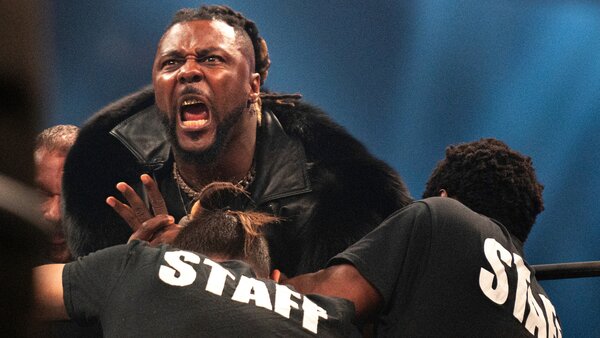 Last week felt like a successful one for All Elite Wrestling, and not just because the doom around a prospectively lower Grand Slam attendance was offset by a respectable house and a largely excellent edition of the flagship show.
Outside of the uncomfortable and unnecessary situation around Jon Moxley's concussion, the Arthur Ashe Dynamite was a blast. The two-hour Rampage was uncharacteristically well received. And in a pleasing break from tradition, the culture war between Colliders and Kaboomers was temporarily parked - both shows ruled in the same week! The soft roster split initially brought about by divides has made the shows feel more together than ever, which is ideal as the company takes steps towards what Tony Khan's described as a "new era" this Sunday.
If Khan intends on revealing a new television deal or the rollout of monthly pay-per-views, he risks turning WrestleDream into a viewer nightmare. But that's just speculation, this was the last reality from the old world.
Let's light the fuse...