7 Ups & 4 Downs From AEW Revolution 2021
Downs...
4. Miro & Sabian Take Their Time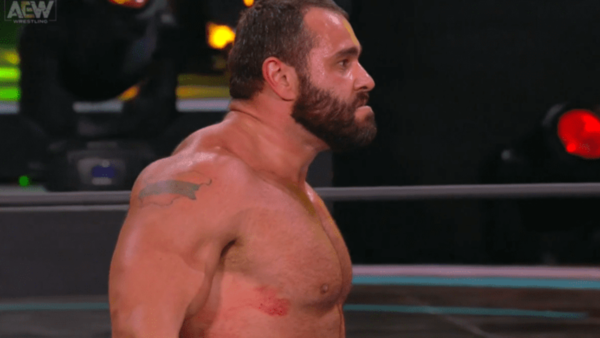 Kip Sabian and Miro mauling Orange Cassidy and Chuck Taylor backstage (with Charles' face going through a glass window) was the perfect prelude for a match that would have benefitted greatly from going short, given its position on the show. In working this angle, AEW gave themselves the perfect way to justify a 60-second blitzing, with the bloodied Taylor obliterated by Miro after his moment of defiance on the microphone.
Instead, we got another back-and-forth battle with too many momentum swings and kickouts for its own good.
Taylor fought back with seemingly doomed comebacks until Cassidy stumbling out onto the stage, having been left in the back. His Orange Punch downed Miro and opened the match back up, giving the babyfaces a number of shots at victory, before Miro lost it. He shoved 'Freshly Squeezed' into Penelope Ford, knocking her off the apron, and finally forced the tap-out via Game Over.
The story is that even Sabian can't control Miro, who looks like he's about to be pushed as an unrestrained beast. Good! This is long overdue. But this whole deal would have come off a lot better had Miro just destroyed Taylor after getting him into the ring. The meandering momentum seesaw layout undermined his dominance and held the show up after the shot of adrenaline in the pre-match angle, with the stodge rippling through the next through segments as well.