7 Ups & 4 Downs From WWE Raw (6 Feb - Results & Review)
Hall-of-Famers galore, hypnotic Cody/Heyman promo, steel cage trope returns.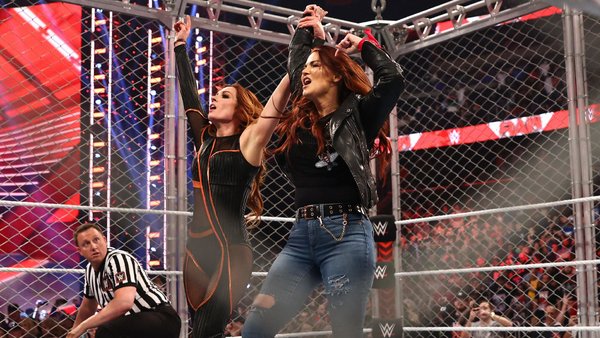 When Raw is humming – even at 75% - it can be a fun show to watch. Instead of getting 1-2 segments that really click, we get 3-4, even five that work really well.
It doesn't mean that Raw on Monday night wasn't without its hiccups – a three-hour show is almost impossible to execute flawlessly – but this was a really solid effort overall, with good action, some interesting developments, and focus for both Elimination Chamber and WrestleMania.
Cody Rhodes continues to walk this ridiculously fine line of being the anointed champ-in-waiting at a time when there is another fan favorite generating tremendous reactions, and yet the American Nightmare is still massively over with fans. Cody and Paul Heyman took fans on a journey that has to be watched rather than having it explained.
We also saw a Hall-of-Famer return, two Hall-of-Famers lay down a challenge for Elimination Chamber, two behemoths set the table for their latest collision, and the fields for the two chamber matches finalized.
But we also saw a Rated-R Superstar making childish jokes when he was supposed to be projecting rage, a Hall-of-Famer break up with his protégé, and a dumb stipulation that distracted from an otherwise fine main event.
Raw is never going to be perfect, but at least it's entertaining to watch and review as we ramp up for Mania season.
Let's get to it…